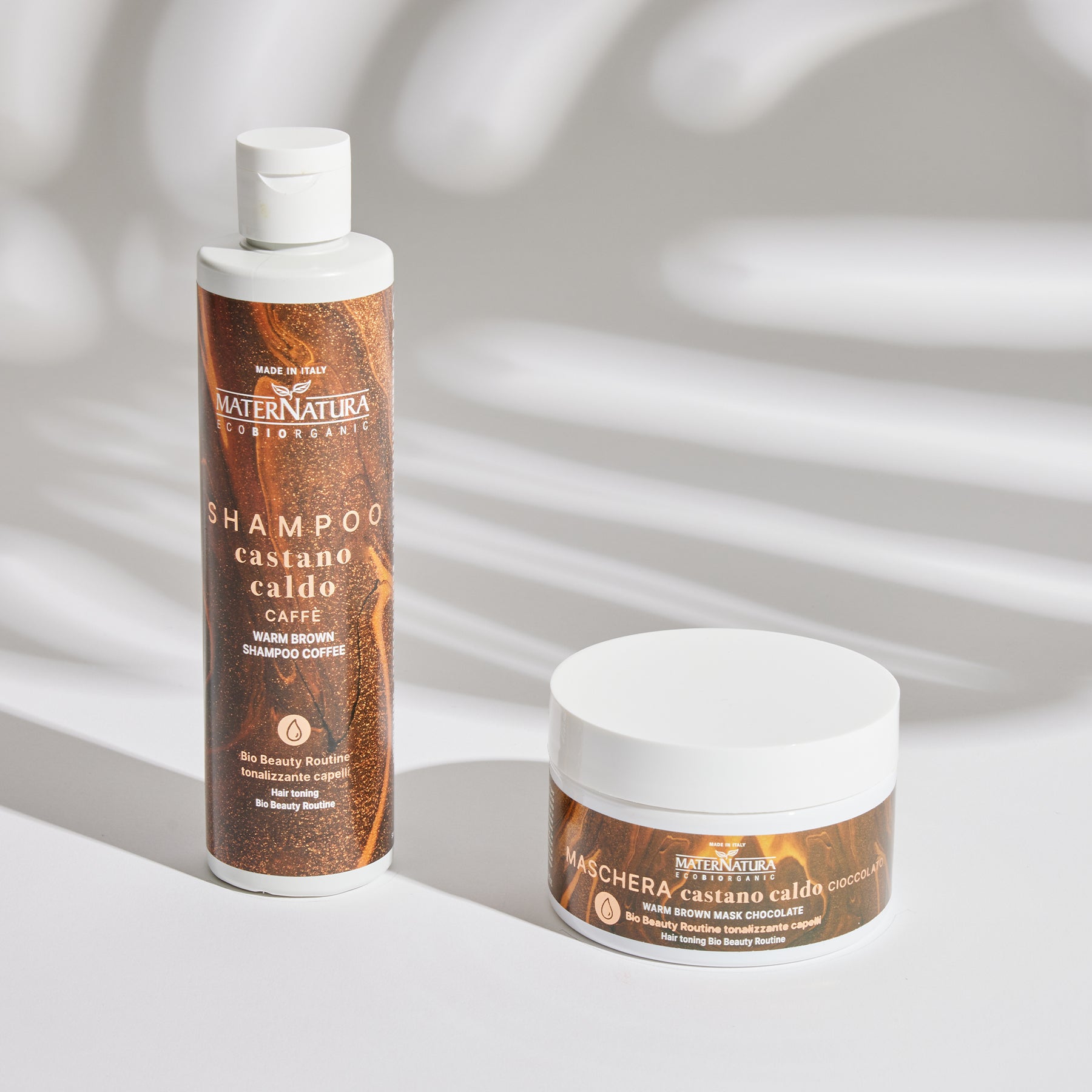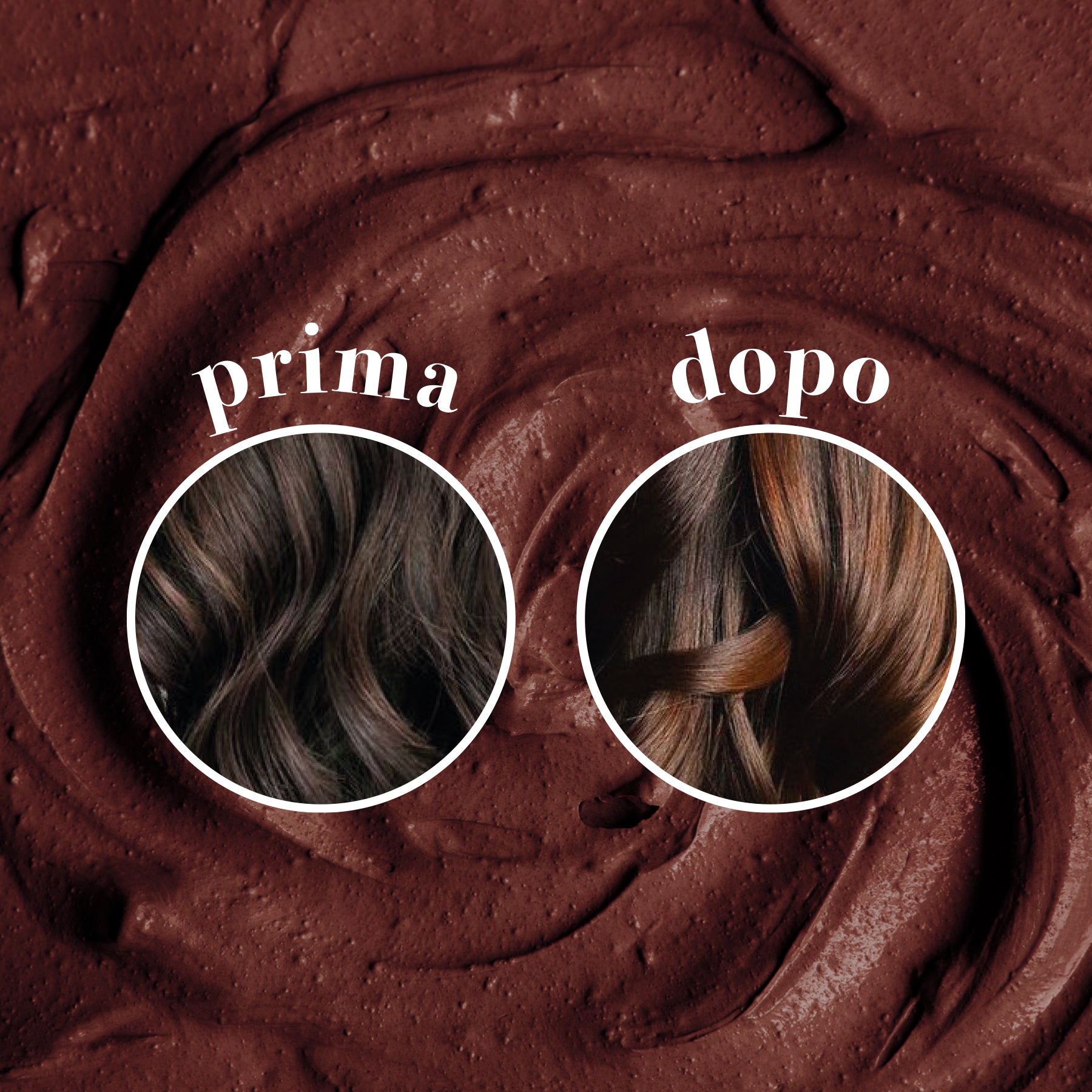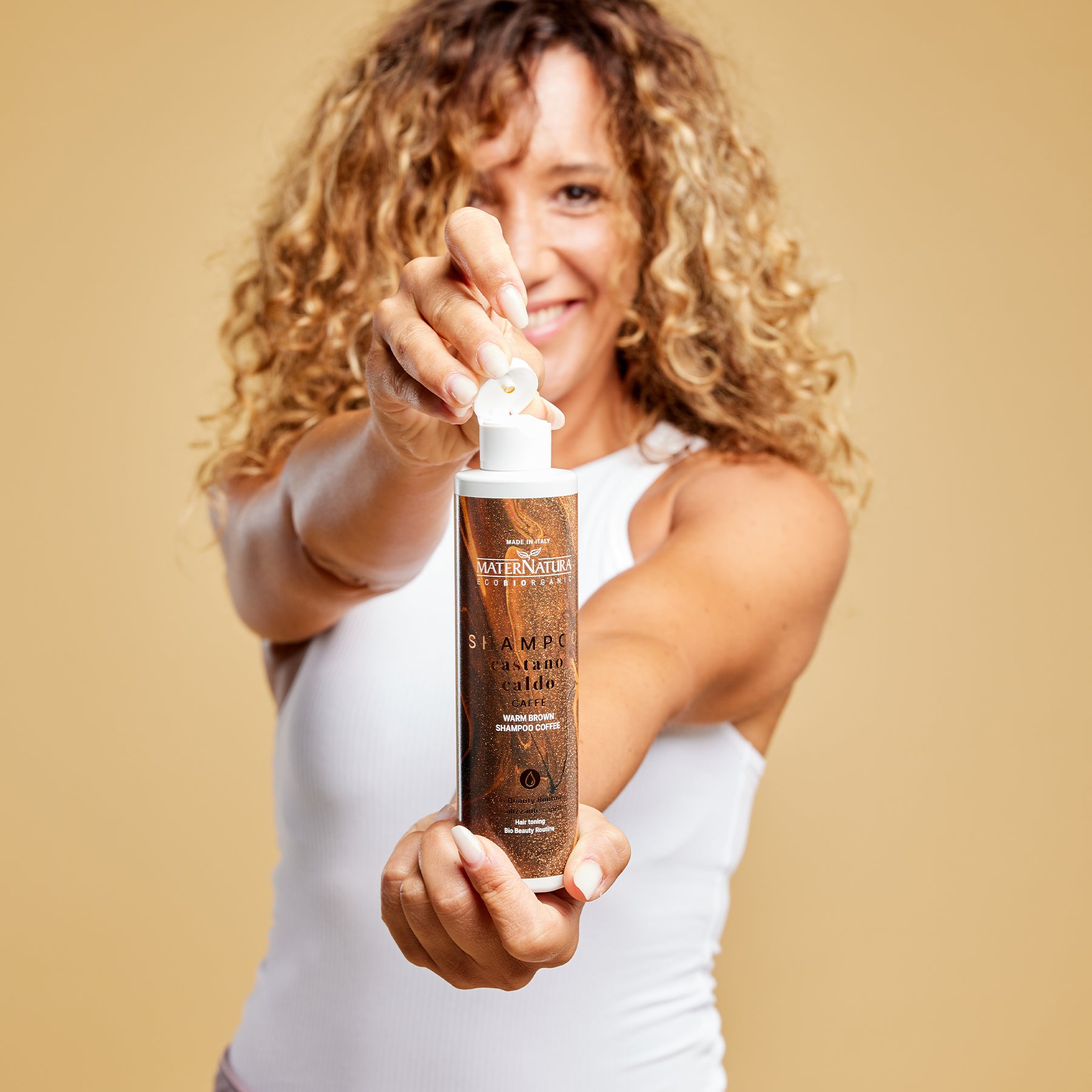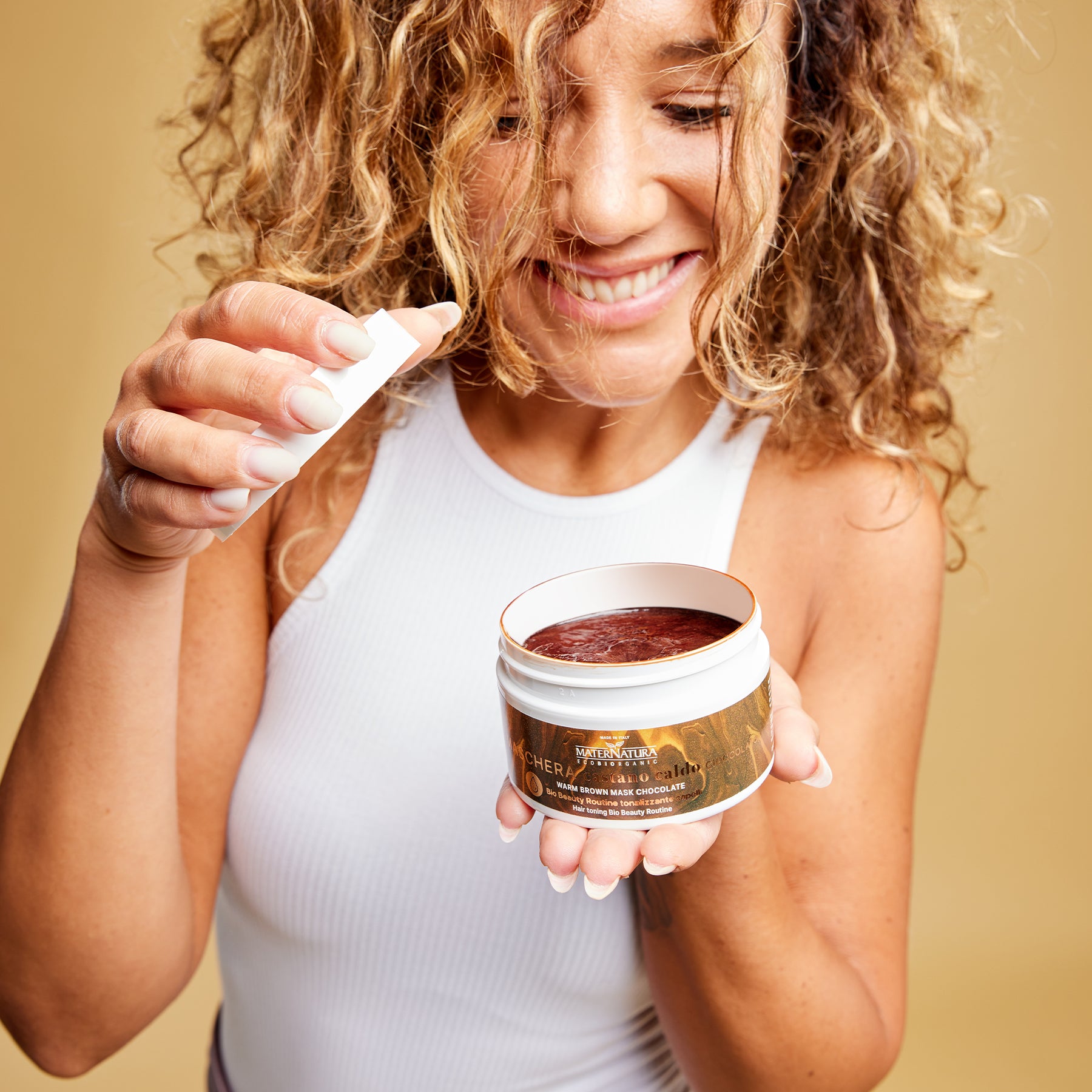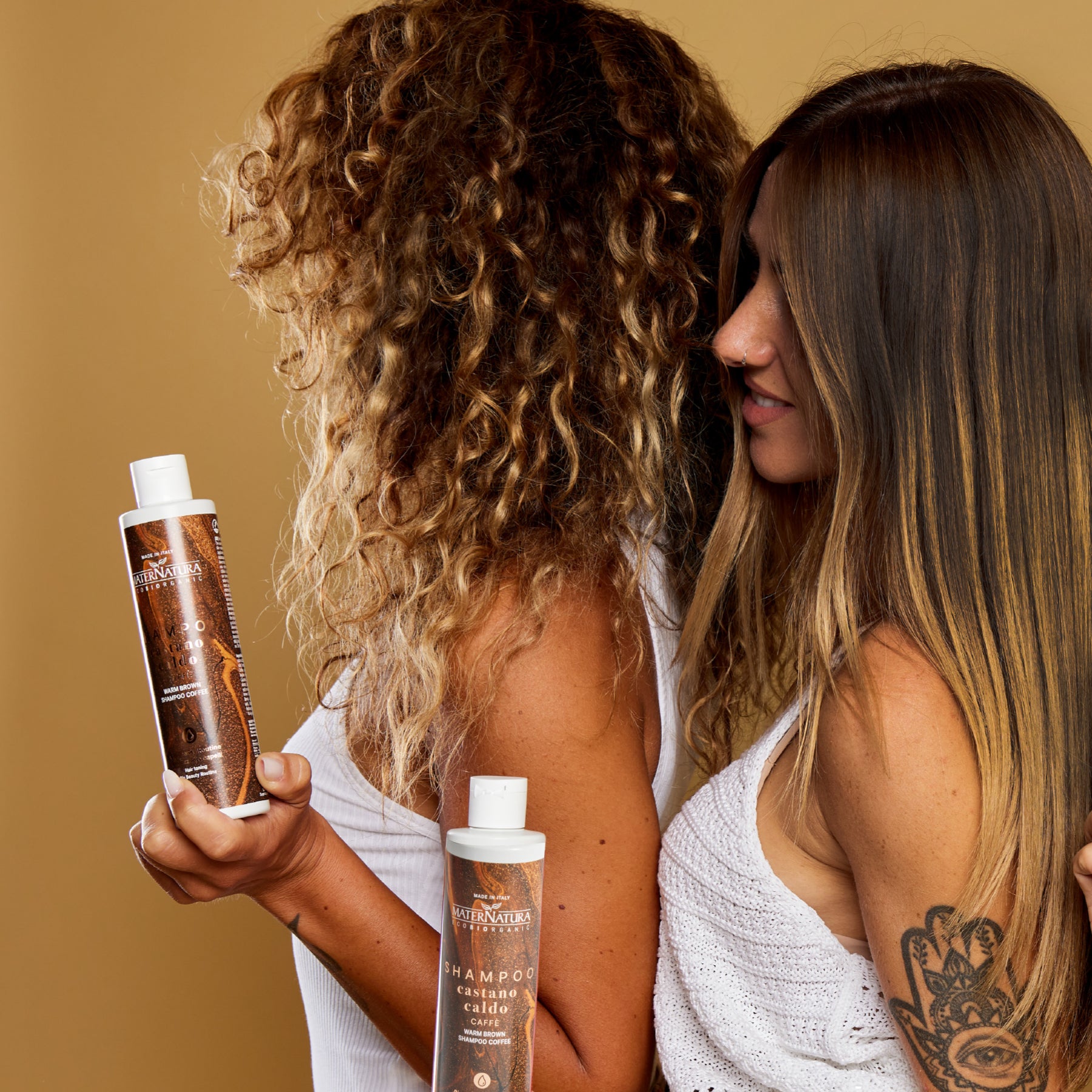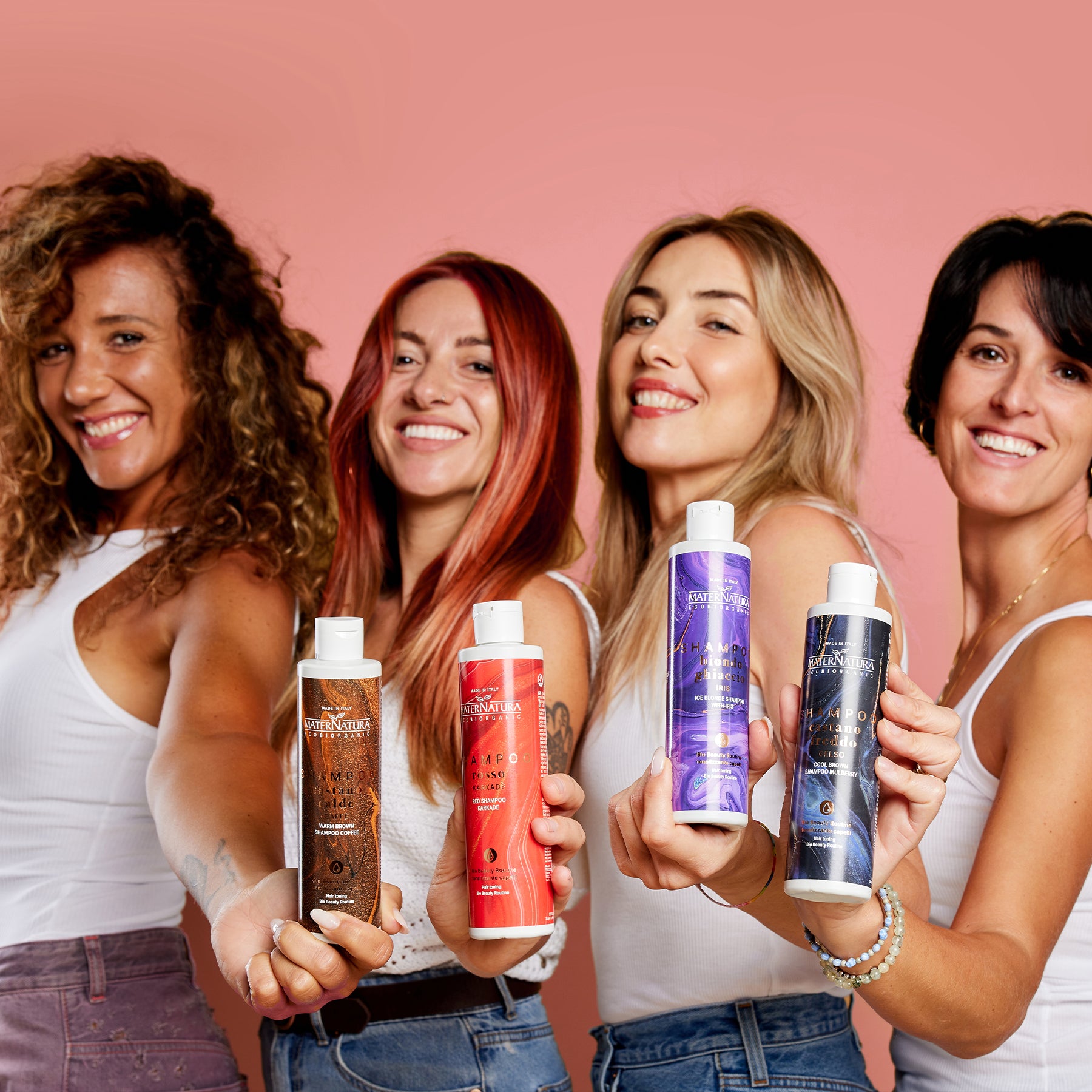 Bio Beauty Routine Capelli Castano Caldo
2 passaggi per capelli perfetti come dal parrucchiere.
"Il colore non è venuto proprio biondo ghiaccio ma il giallo lo hanno eliminato rendendo i miei capelli morbidi e luminosi come non succedeva da tempo."
- Melina, customer Bio Beauty Routine Capelli Castano Caldo
In stock

The problem: donare ai capelli castani un vivido mix di sfumature calde , the solution: Bio Beauty Routine!
Bio Beauty Routine Capelli Castano Caldo
What's in it?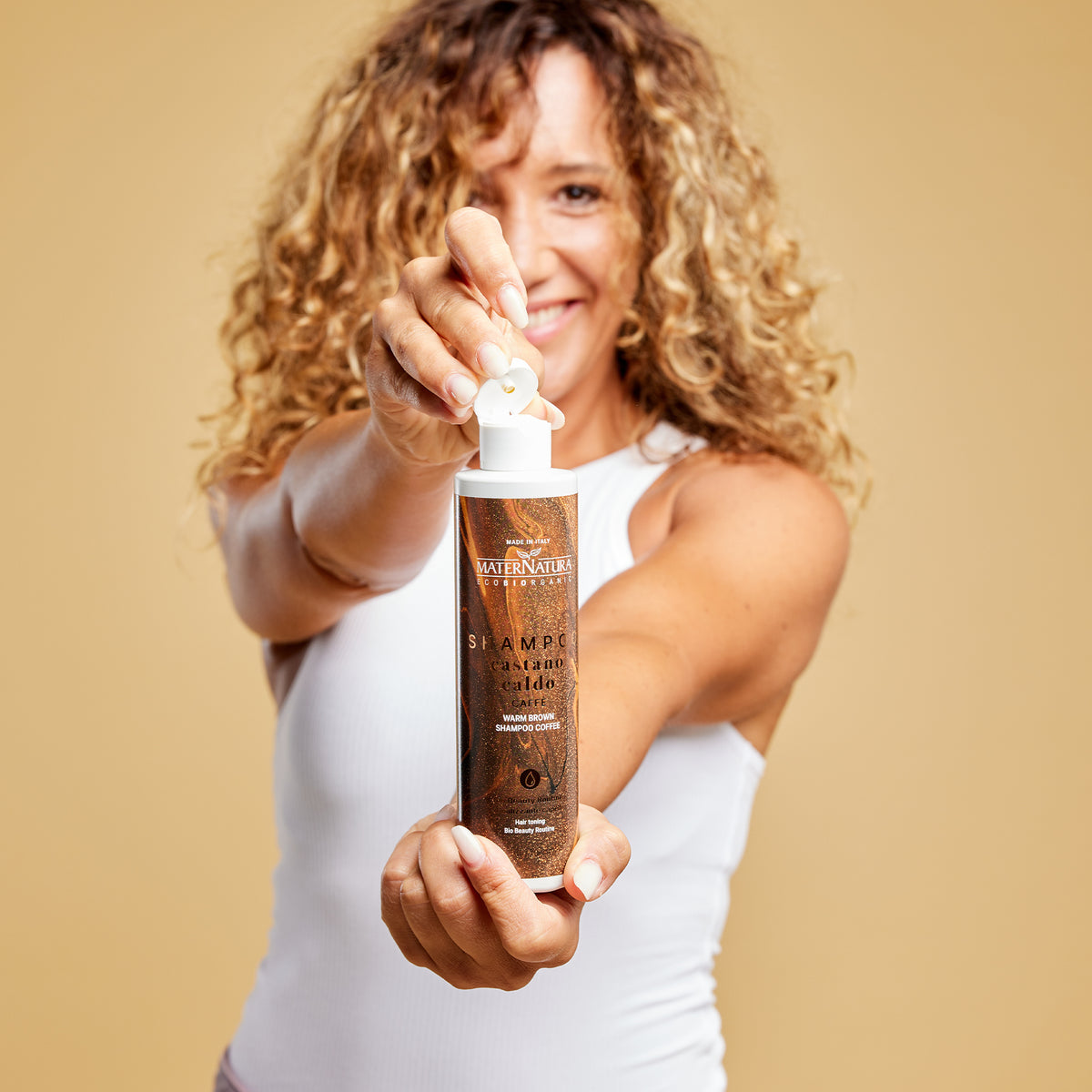 Shampoo castano caldo Caffè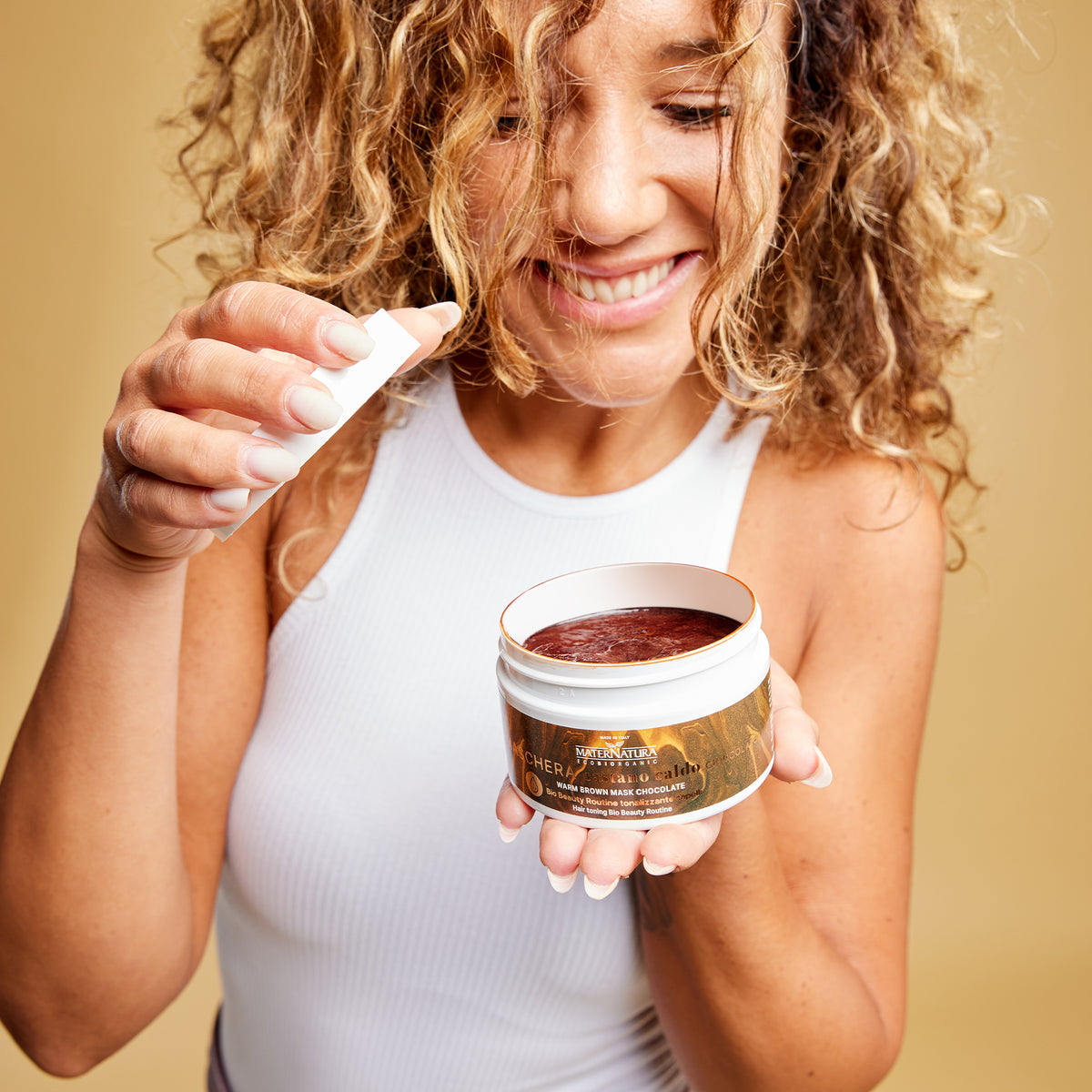 Maschera Tonalizzante Cioccolato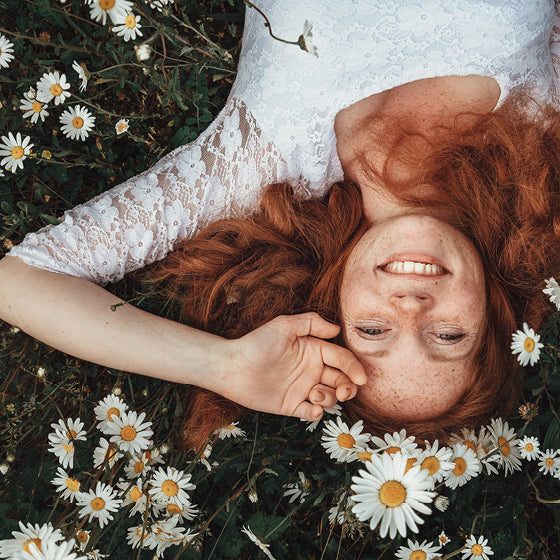 We are too
Sustainable
That's where we started. From a deep respect for the Earth, for the environment, for you.
We use organic, certified, natural, organic and non-animal tested ingredients.
We use FSC paper to help repopulate forests.
We use 100% recyclable packaging.
YOU WILL LOVE MATERNATURE FOR 8 REASONS!
QUICK RESULTS
Maternatura products guarantee quick and visible results from the first use thanks to their high efficacy.
LONG DURATION OF THE RITUAL
The use of Maternatura products guarantees long-term hair care, offering an experience of profound well-being.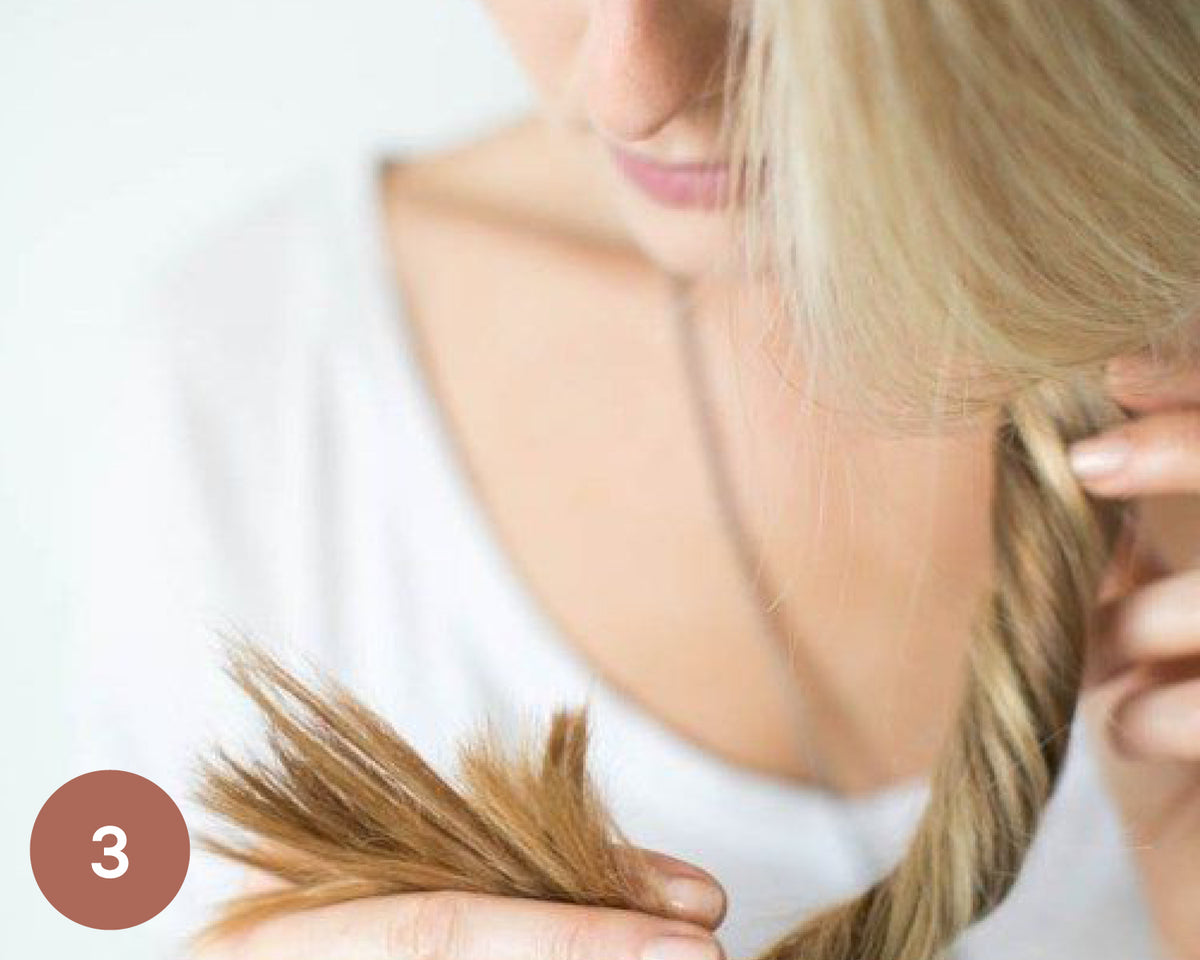 SOLUTIONS FOR EVERY TYPE OF HAIR
The wide range of Maternatura products is designed to meet the needs of all hair types, offering targeted and specific solutions.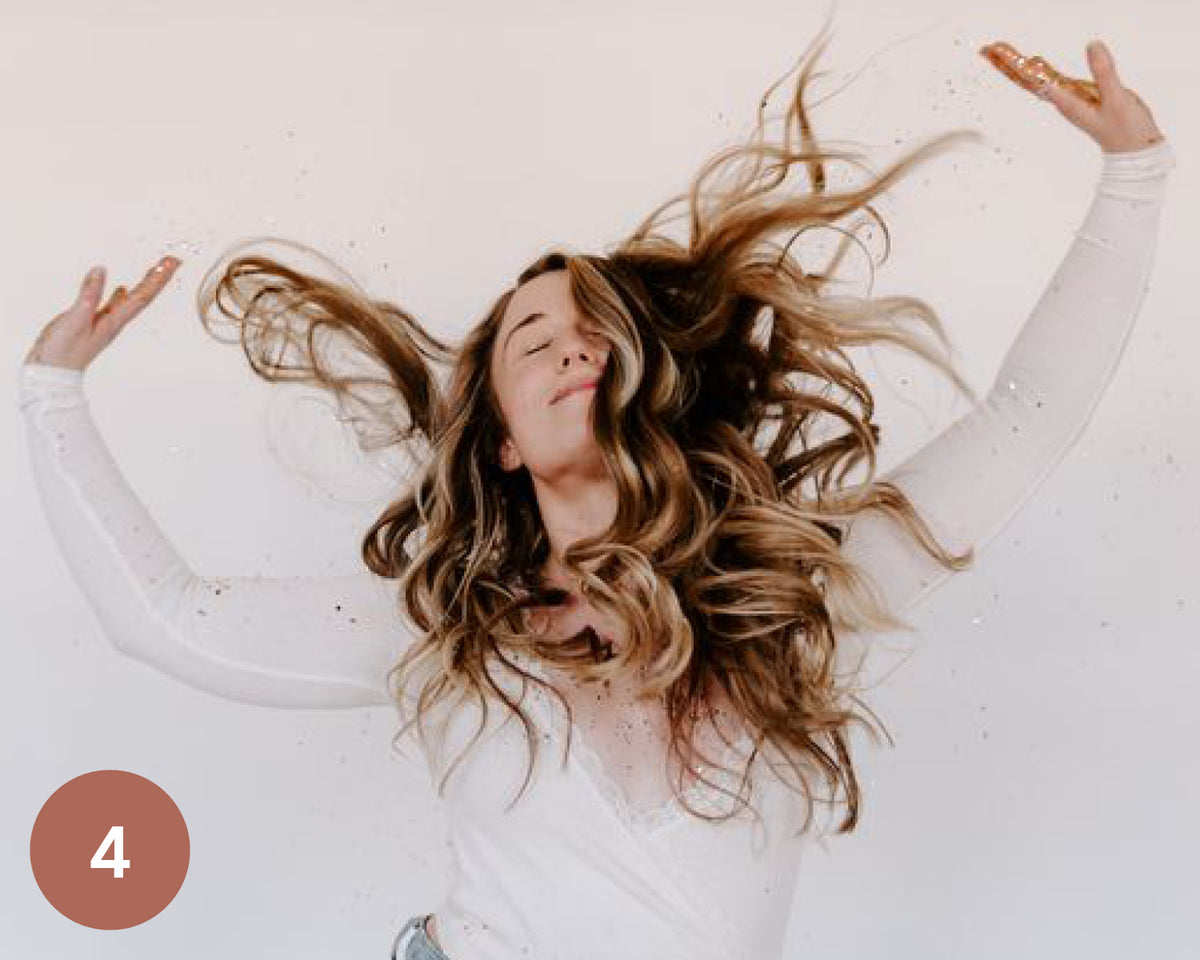 REVIEWED
Maternatura has been positively reviewed by over 30,000 people, demonstrating the quality and effectiveness of its products.
MADE IN ITALY
The production of Maternatura products takes place in Italy, using only high quality ingredients, guaranteeing maximum safety and quality.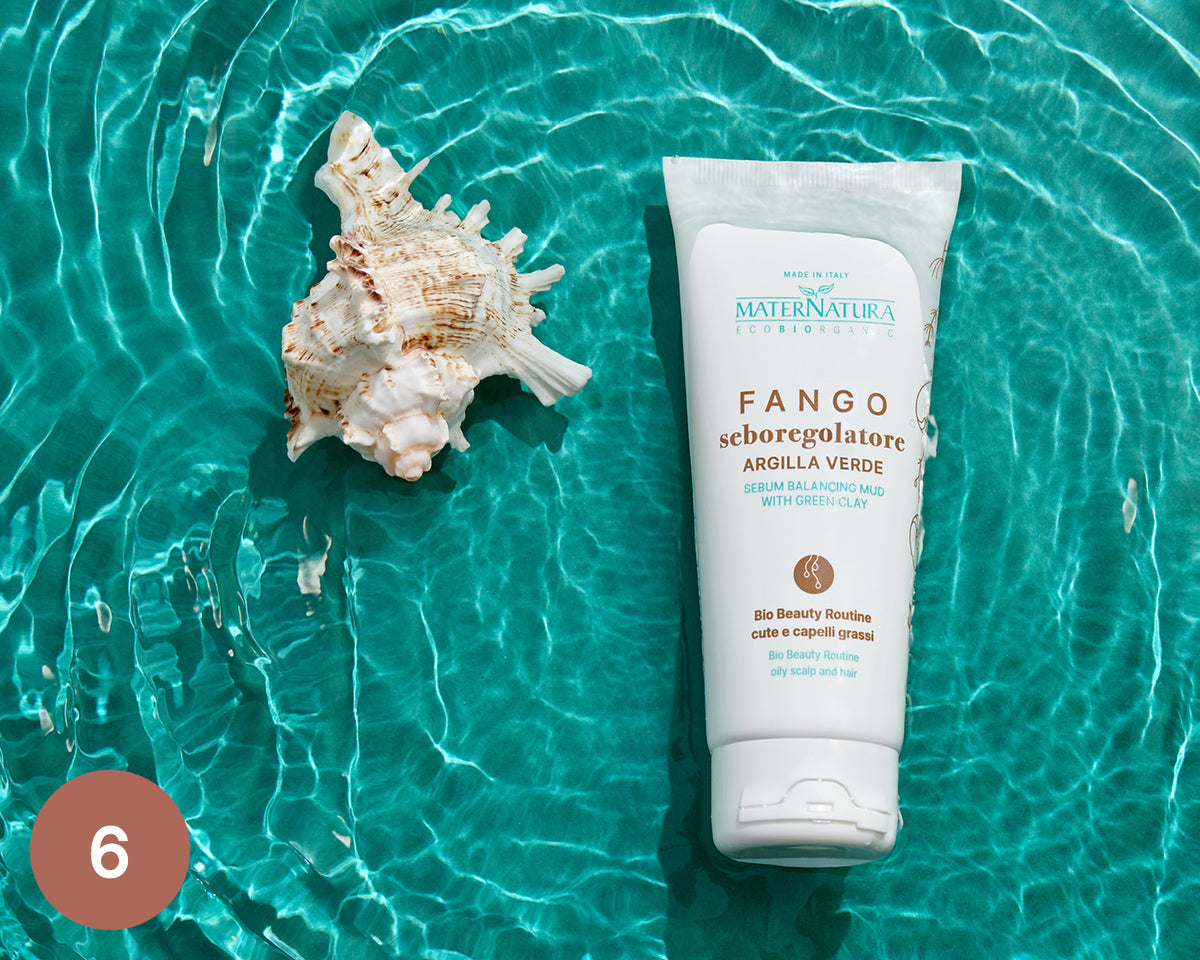 SIMPLE
The use of Maternatura products is simple and intuitive, suitable for everyone, for natural and effective hair care.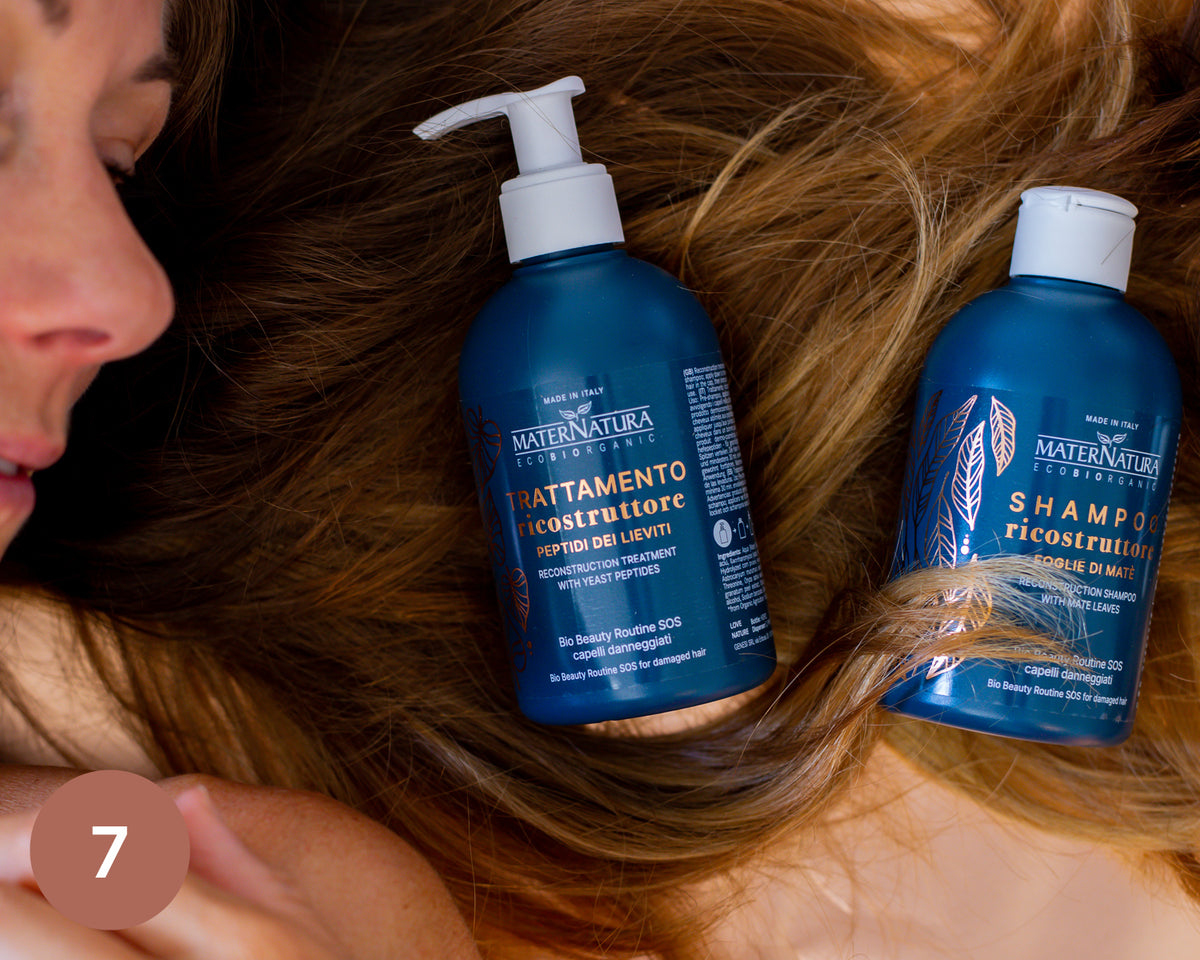 ORGANIC PRODUCTS
All Maternatura products are organic, made with natural ingredients and free from aggressive chemicals.
CERTIFIED PRODUCTS
All Maternatura products are AIAB certified, guaranteeing the highest quality and safety.
Our products contain ONLY NATURAL ingredients.
Maternatura does not use dyes, but vegetable liposomes and natural preservatives such as: vitamins A, E, C, essential oils.
In fact, Maternatura makes use of the largest and most specialized bio-natural cosmetic laboratory in Europe, which collaborates with various Italian universities.
We believe in the importance of using ingredients that are safe for us and for the environment, so we offer high quality eco-biologically certified AIAB and VEGAN OK cosmetics. For this reason all Maternatura products do not contain: parabens, paraffin, mineral oils, GMOs, SLS and SLES and DEA; they are not tested on animals but are dermatologically tested (nickel tested < 0.0001%) for the well-being of all skin types, even the most sensitive.
The cost of shipping is €5.90 (single rate for all of Italy) on orders under €49.00.
Shipping is free for orders over €49.00.
Our staff generally takes 1-2 working days, from the day following receipt of your order, to carefully prepare and pack it. Overall, you will be able to receive the purchased products within 2-7 working days from the date on which you place your order, also based on the destination location you have indicated.
On our site we accept payments by credit card (Visa, Visa Electron, MasterCard, Maestro and American Express circuits) and Paypal.
Sorry, at the moment we DO NOT accept payments by bank transfer or cash on delivery.
Prodotti appena ricevuti stamattina (7/11) ordinati 4 giorni fa
Non mi aspettavo che arrivassero così celermente!? Ordinati 4 giorni fa (venerdì 3/11) li ho ricevuti oggi martedì 7/11! Wow
Naturalmente devo provocare i prodotti presi e testarli, ma conoscendo già i vostri prodotti per capelli, sicuramente mi troverò bene!!
Bio Beauty Routine Capelli Castano Caldo
Bio Beauty Routine Capelli Castano Caldo
Bio Beauty Routine Capelli Castano Caldo