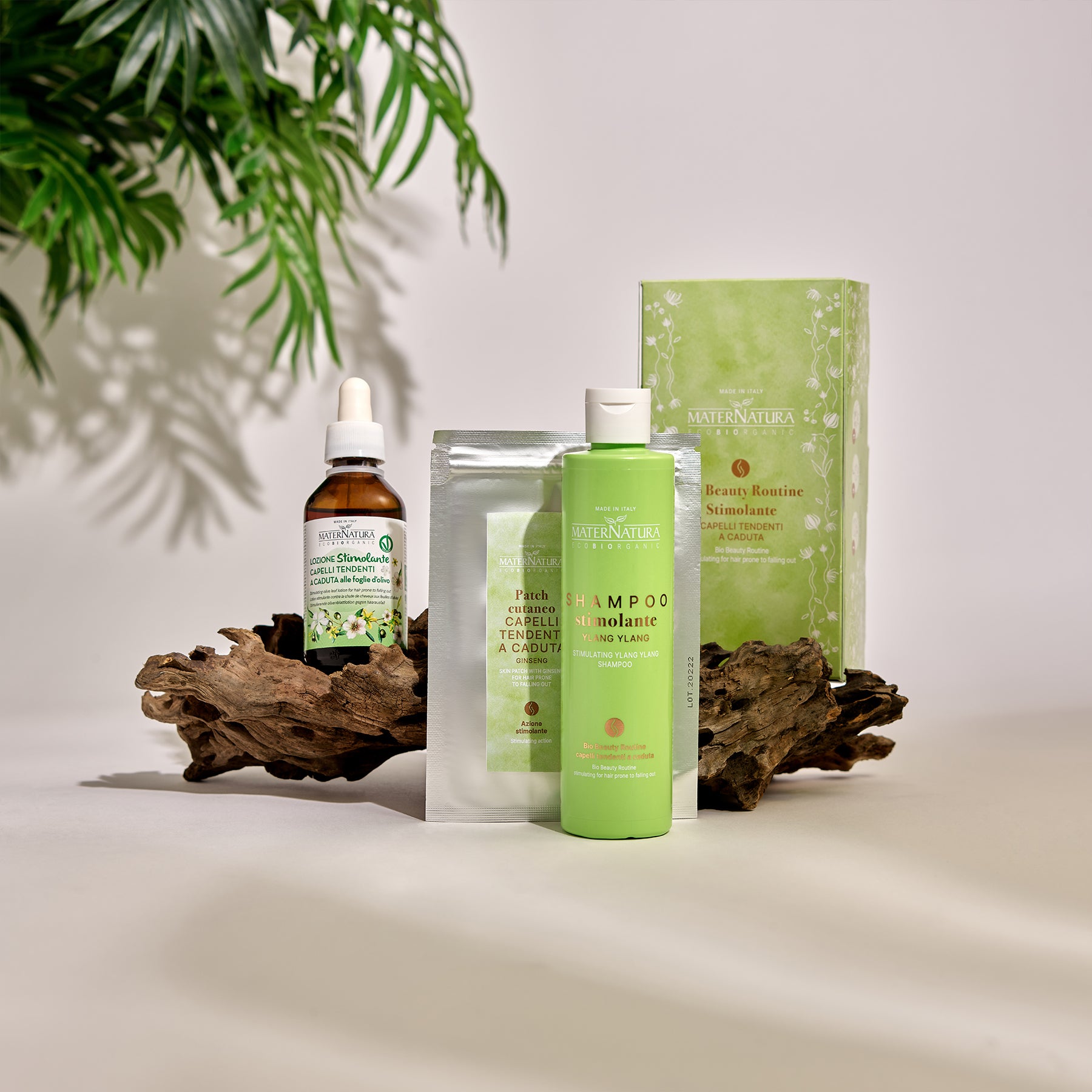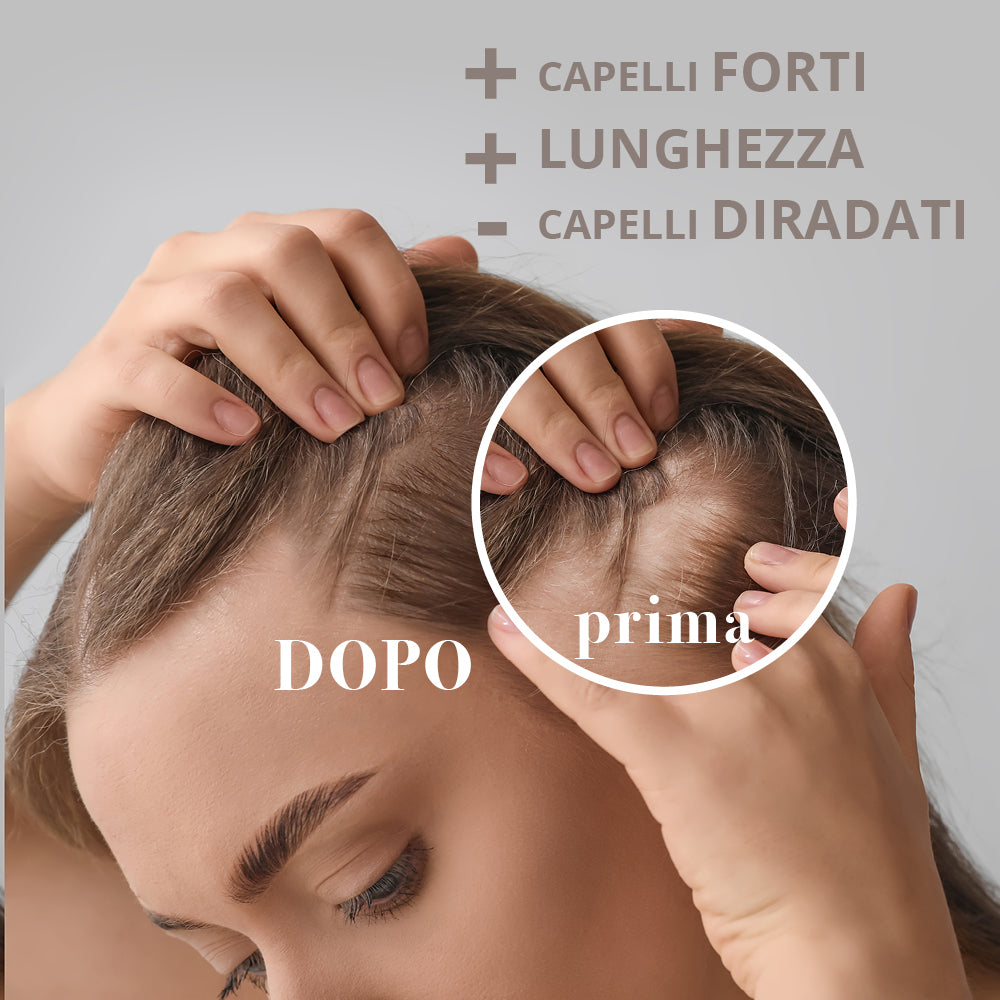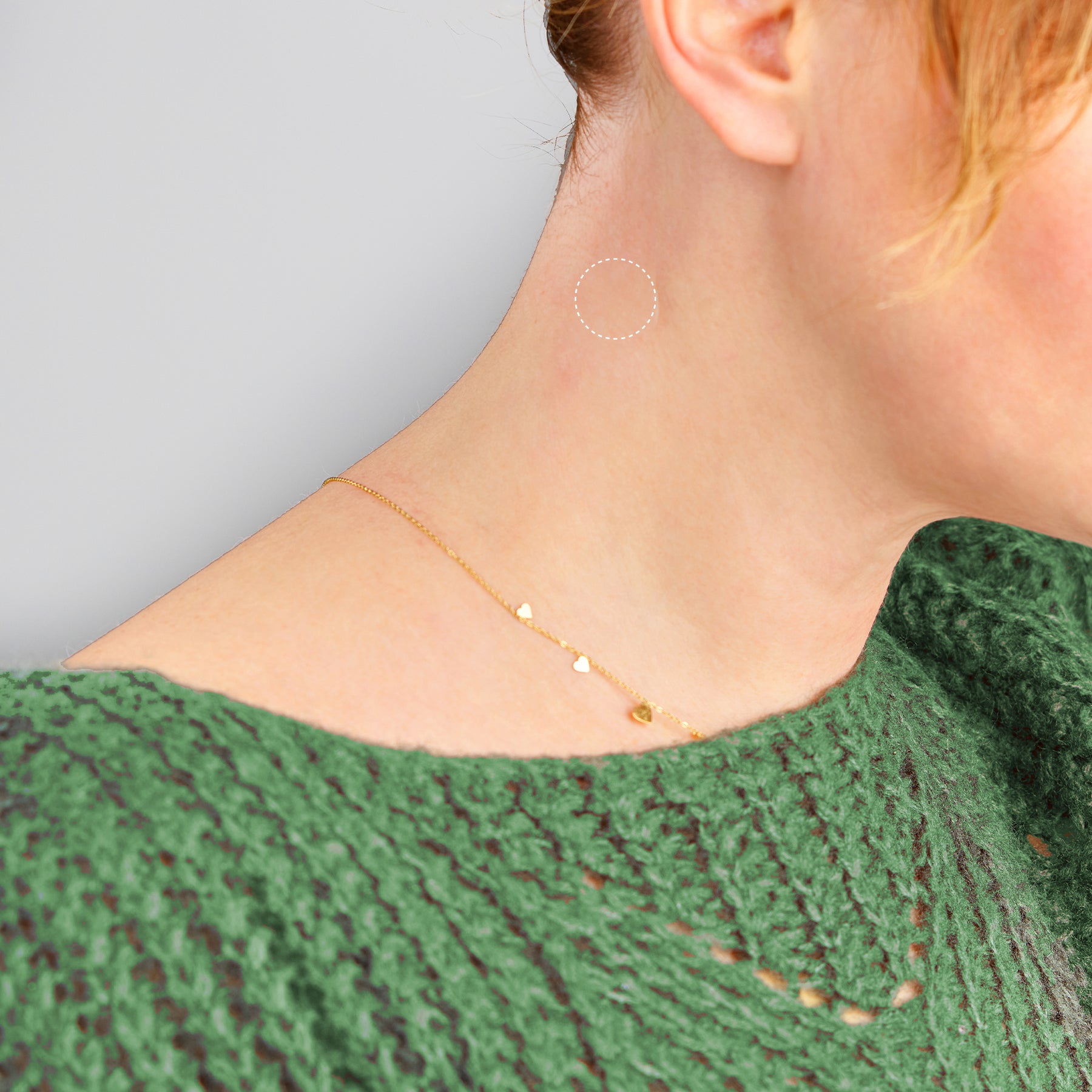 Bio Beauty Routine Stimulating Hair prone to hair loss
3 passaggi per capelli perfetti come dal parrucchiere.
"Ho i capelli fini, deboli e fragili... Uso questa routine nei periodi in cui la caduta dei capelli è più frequente ed è la mia salvezza! La caduta diminuisce drasticamente e i capelli risultano più forti e sicuramente più sani."
- Antonella, customer Bio Beauty Routine Stimulating Hair prone to hair loss
In stock

The problem: thin hair prone to falling out , the solution: Bio Beauty Routine!
Bio Beauty Routine Stimulating Hair prone to hair loss
What's in it?
Ylang Ylang Stimulating Shampoo
Stimulating Lotion with Olive Leaves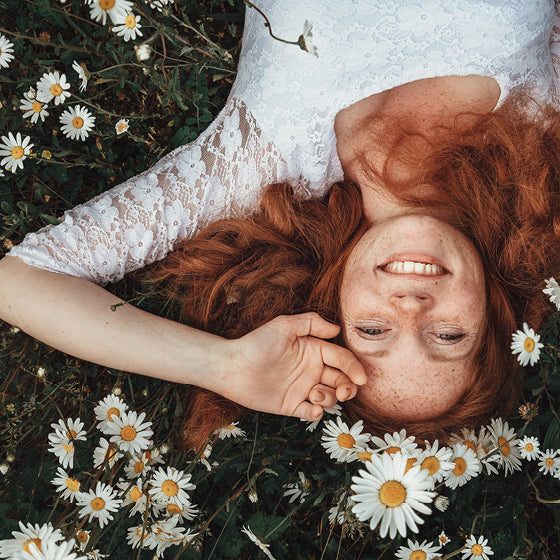 We are too
Sustainable
That's where we started. From a deep respect for the Earth, for the environment, for you.
We use organic, certified, natural, organic and non-animal tested ingredients.
We use FSC paper to help repopulate forests.
We use 100% recyclable packaging.
YOU WILL LOVE MATERNATURE FOR 8 REASONS!
QUICK RESULTS
Maternatura products guarantee quick and visible results from the first use thanks to their high efficacy.
LONG DURATION OF THE RITUAL
The use of Maternatura products guarantees long-term hair care, offering an experience of profound well-being.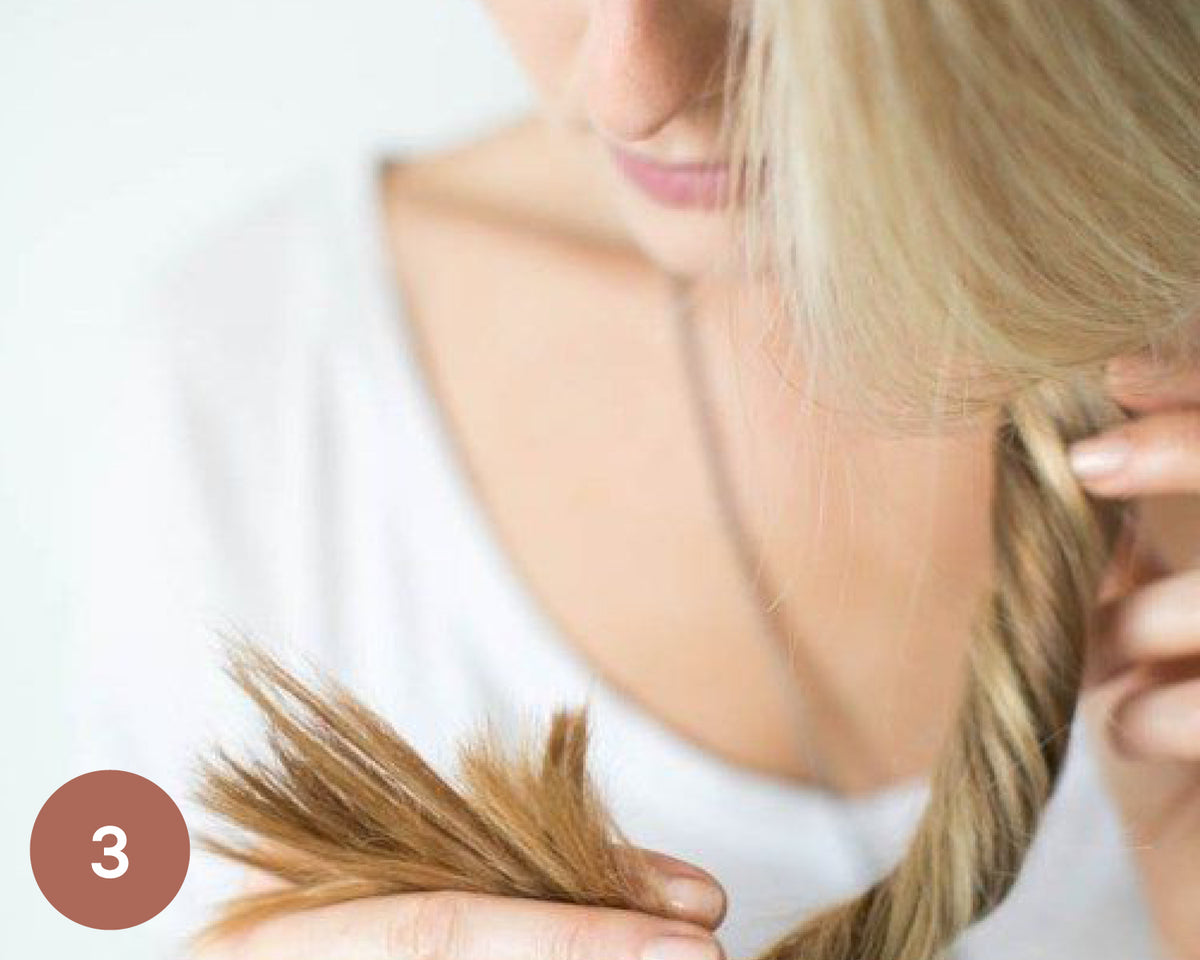 SOLUTIONS FOR EVERY TYPE OF HAIR
The wide range of Maternatura products is designed to meet the needs of all hair types, offering targeted and specific solutions.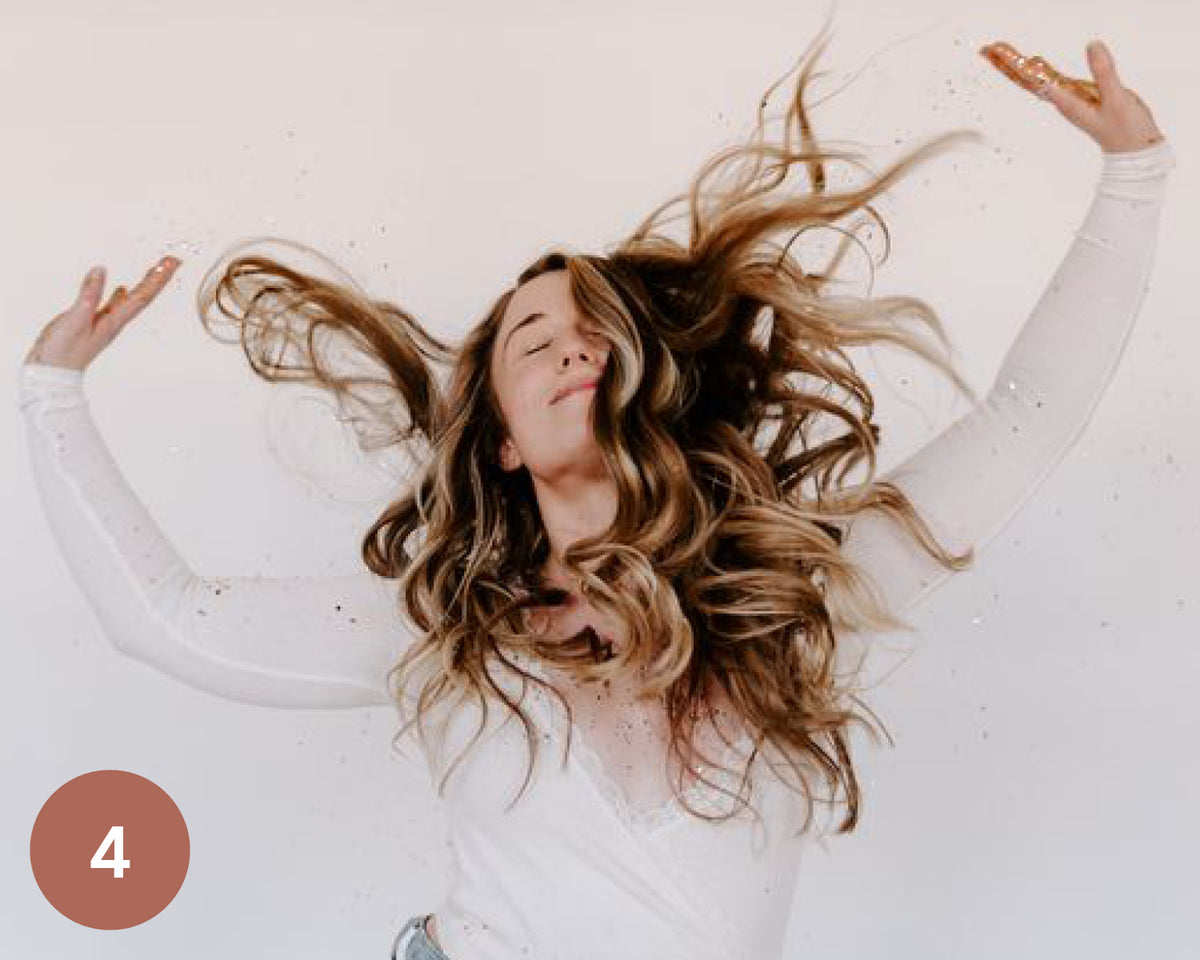 REVIEWED
Maternatura has been positively reviewed by over 30,000 people, demonstrating the quality and effectiveness of its products.
MADE IN ITALY
The production of Maternatura products takes place in Italy, using only high quality ingredients, guaranteeing maximum safety and quality.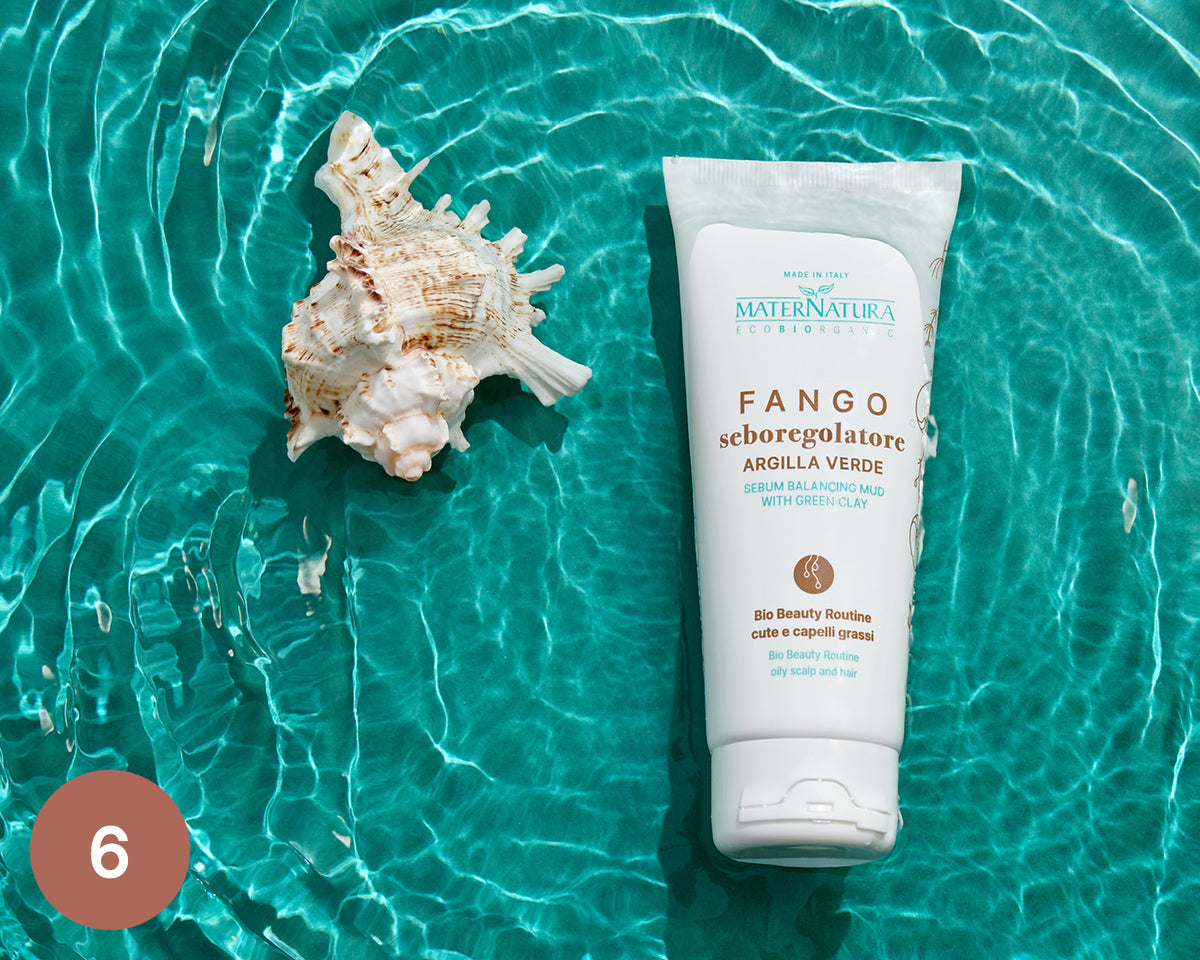 SIMPLE
The use of Maternatura products is simple and intuitive, suitable for everyone, for natural and effective hair care.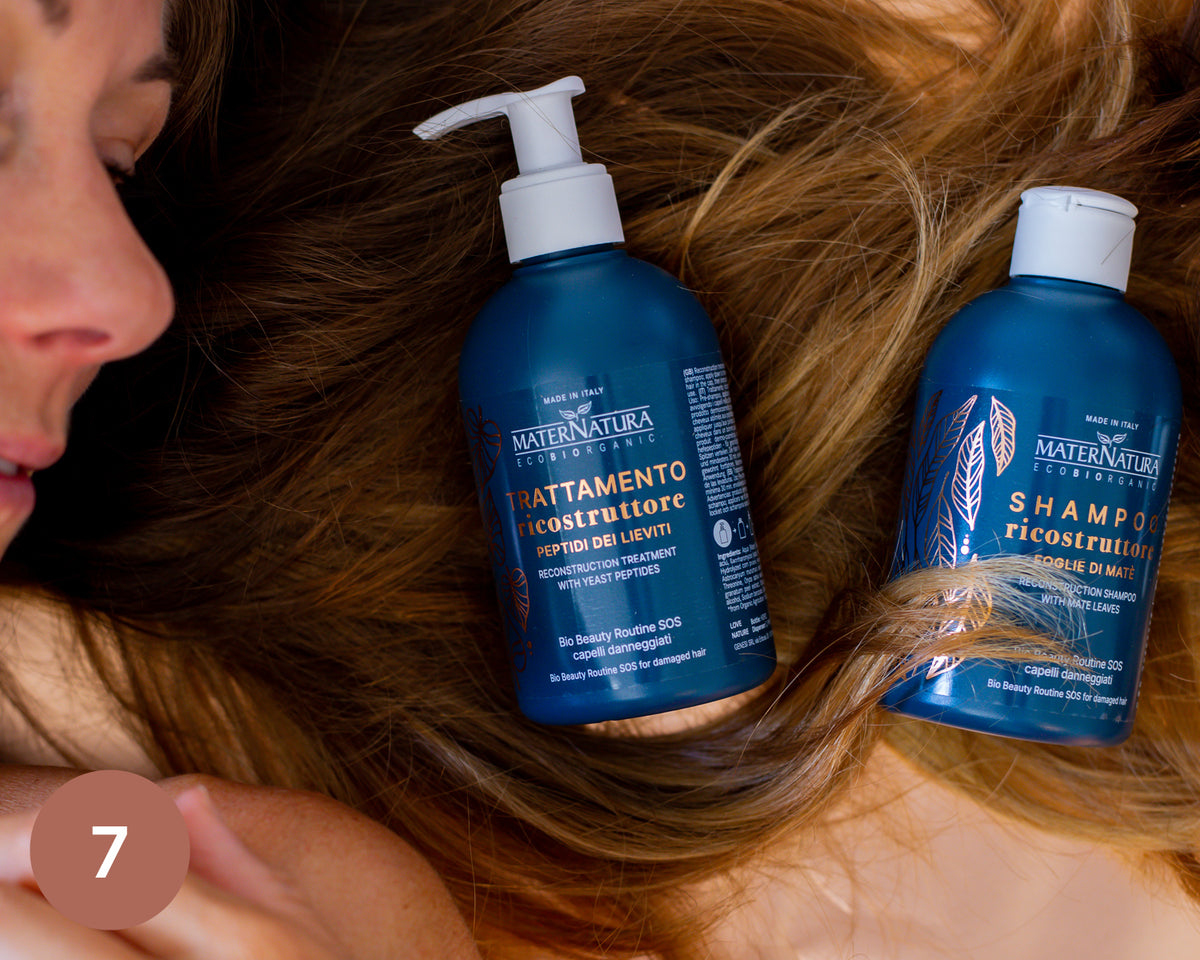 ORGANIC PRODUCTS
All Maternatura products are organic, made with natural ingredients and free from aggressive chemicals.
CERTIFIED PRODUCTS
All Maternatura products are AIAB certified, guaranteeing the highest quality and safety.
Our products contain ONLY NATURAL ingredients.
Maternatura does not use dyes, but vegetable liposomes and natural preservatives such as: vitamins A, E, C, essential oils.
In fact, Maternatura makes use of the largest and most specialized bio-natural cosmetic laboratory in Europe, which collaborates with various Italian universities.
We believe in the importance of using ingredients that are safe for us and for the environment, so we offer high quality eco-biologically certified AIAB and VEGAN OK cosmetics. For this reason all Maternatura products do not contain: parabens, paraffin, mineral oils, GMOs, SLS and SLES and DEA; they are not tested on animals but are dermatologically tested (nickel tested < 0.0001%) for the well-being of all skin types, even the most sensitive.
The cost of shipping is €5.90 (single rate for all of Italy) on orders under €49.00.
Shipping is free for orders over €49.00.
Our staff generally takes 1-2 working days, from the day following receipt of your order, to carefully prepare and pack it. Overall, you will be able to receive the purchased products within 2-7 working days from the date on which you place your order, also based on the destination location you have indicated.
On our site we accept payments by credit card (Visa, Visa Electron, MasterCard, Maestro and American Express circuits) and Paypal.
Sorry, at the moment we DO NOT accept payments by bank transfer or cash on delivery.
Ottimi podotti
Ottima consulenza e disponibilità'.
Consegna nel rispetto dei tempi.
Io sto utilizzando da circa 2 settimane il kit bio beauty routine stimolante capelli tendenti alla caduta
Lo shampoo sin dal primo utilizzo mi e' sembrato molto delicato e buon profumo
La lozione delicata e non appiccica capelli
Poi sempre su consiglio dello staff di maternatura sto utilizzando il balsamo volumizzante e la maschera ai semi di girasole
Ottimi prodotti capello mi sembra risponda bene al tatto risulta leggermente più corposo e anche la caduta sembra ridursi.
Molto soddisfatta
Una delle migliori linee per capelli tendenti alla caduta
Negli anni ho provato diversi brand, specifico che soffro anche di dermatite del cuoio capelluto per cui molti prodotti non sono da me tollerati. Con maternatura ho trovato davvero un'ottima qualità con un rapporto qualità-prezzo eccellente. Acquisterò nuovamente da loro.
Bio Beauty Routine Stimolante Capelli Tendenti alla Caduta
Molto soddisfatta
Ho acquistato la Bio Beauty Routine Stimolante. Intanto comincio col dire che l'esperienza d'acquisto e spedizione è stata estremamente efficiente. Da una settimana circa ho cominciato ad usare lo shampoo che fin da subito lascia la cute molto fresca, i patch e la lozione. Effettivamente i capelli sembrano aver già cominciato a beneficiarne, risultano più pieni e corposi. Continuerò la cura e proverò altri prodotti. Molto soddisfatta.