Bio Beauty Routine Skin with Dandruff
3 passaggi per capelli perfetti come dal parrucchiere.
"Prodotti ottimi, leggeri, non appesantiscono. La forfora è svanita sin dal primo lavaggio, e anche il prurito"
- Martina, customer Bio Beauty Routine Skin with Dandruff
In stock

The problem: dirty and inflamed skin , the solution: Bio Beauty Routine!
Bio Beauty Routine Skin with Dandruff
What's in it?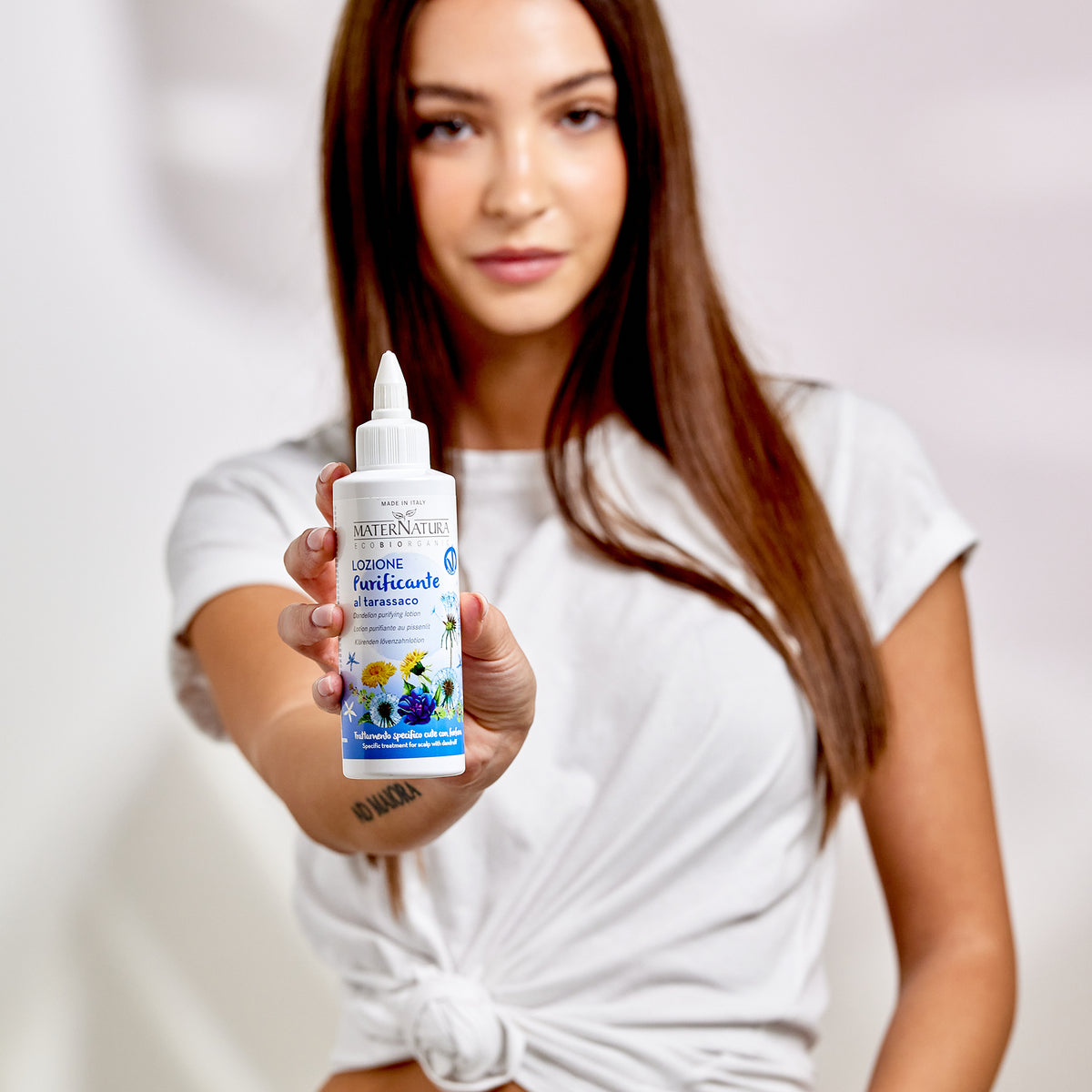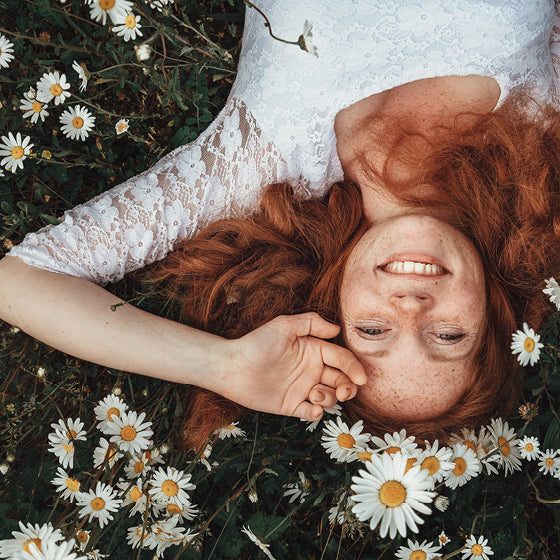 We are too
Sustainable
That's where we started. From a deep respect for the Earth, for the environment, for you.
We use organic, certified, natural, organic and non-animal tested ingredients.
We use FSC paper to help repopulate forests.
We use 100% recyclable packaging.
YOU WILL LOVE MATERNATURE FOR 8 REASONS!
QUICK RESULTS
Maternatura products guarantee quick and visible results from the first use thanks to their high efficacy.
LONG DURATION OF THE RITUAL
The use of Maternatura products guarantees long-term hair care, offering an experience of profound well-being.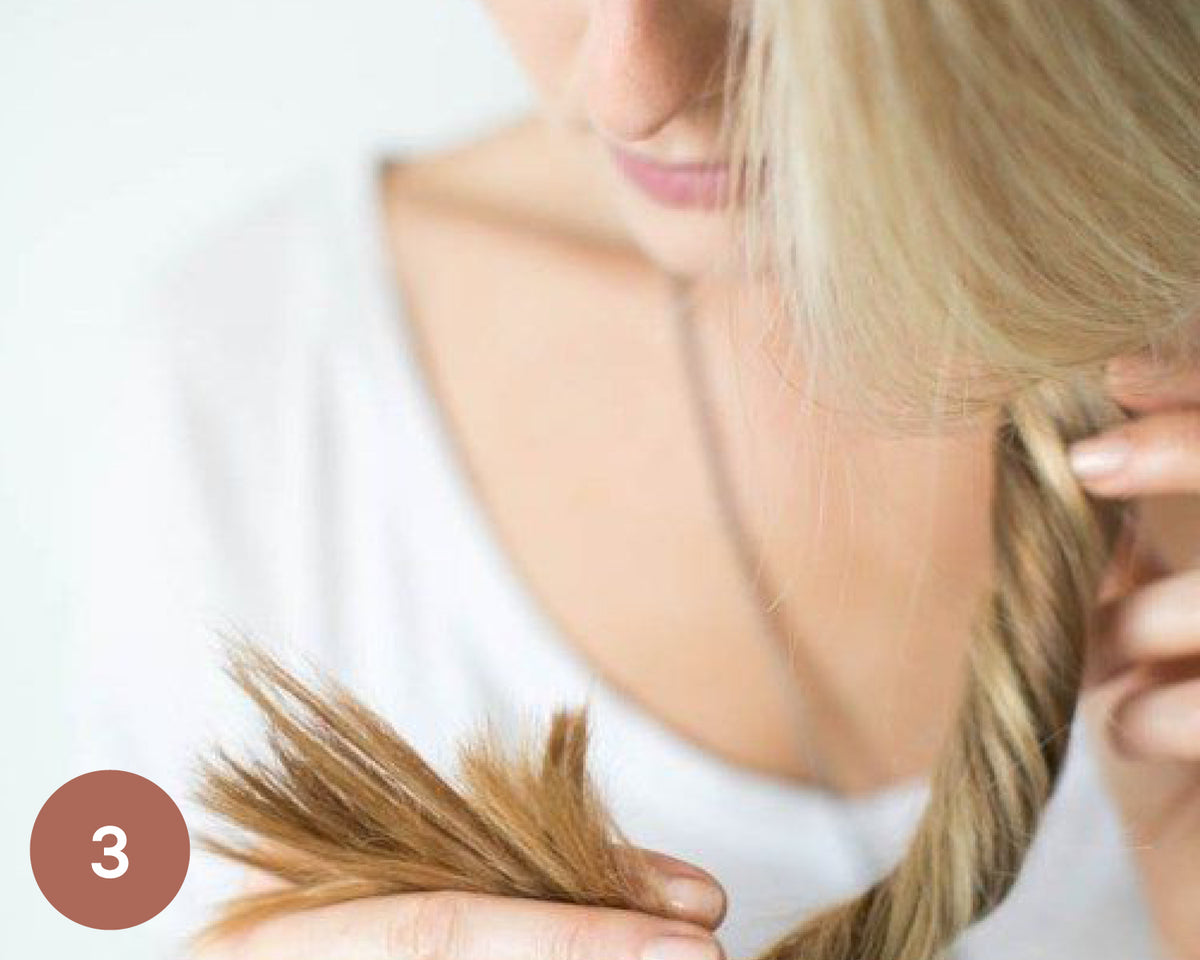 SOLUTIONS FOR EVERY TYPE OF HAIR
The wide range of Maternatura products is designed to meet the needs of all hair types, offering targeted and specific solutions.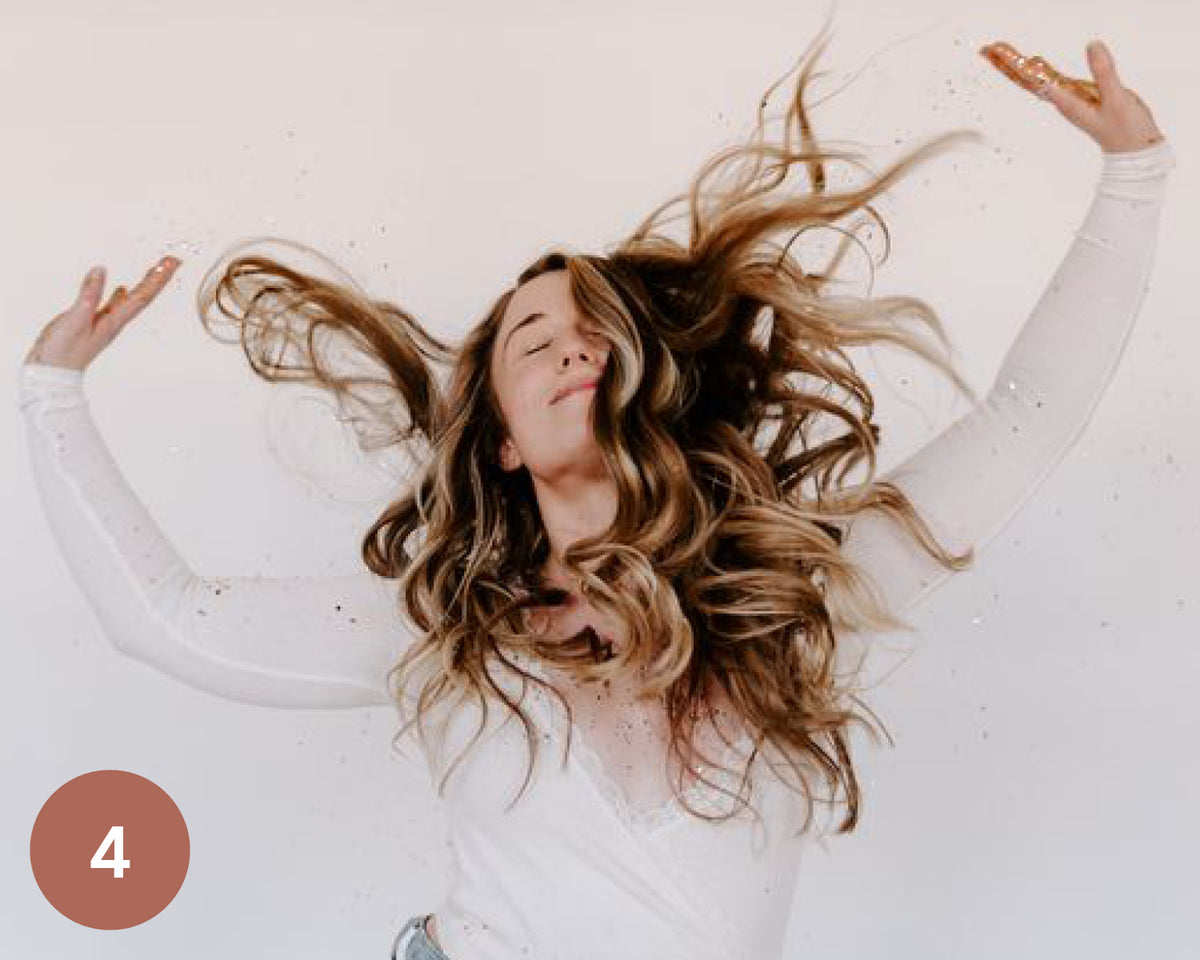 REVIEWED
Maternatura has been positively reviewed by over 30,000 people, demonstrating the quality and effectiveness of its products.
MADE IN ITALY
The production of Maternatura products takes place in Italy, using only high quality ingredients, guaranteeing maximum safety and quality.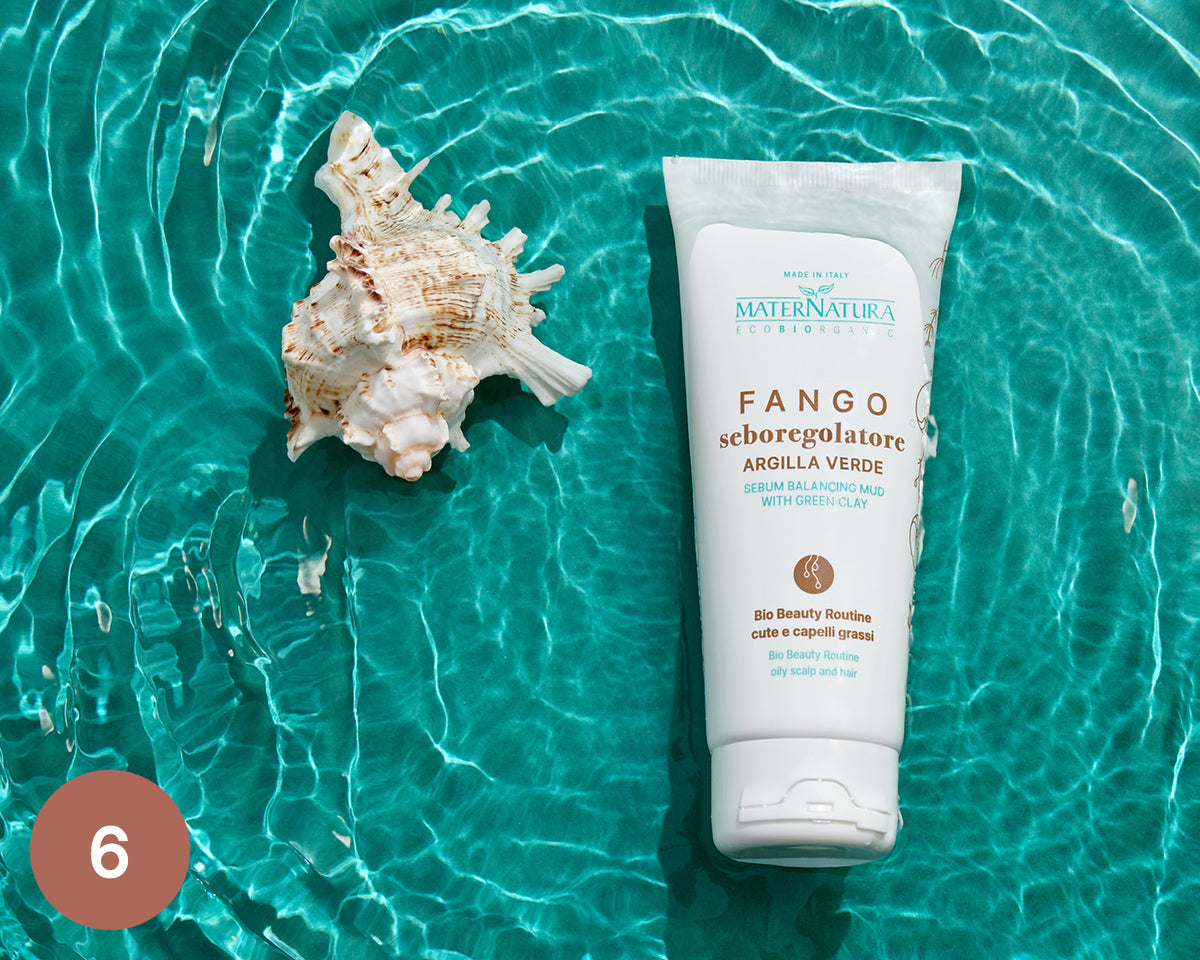 SIMPLE
The use of Maternatura products is simple and intuitive, suitable for everyone, for natural and effective hair care.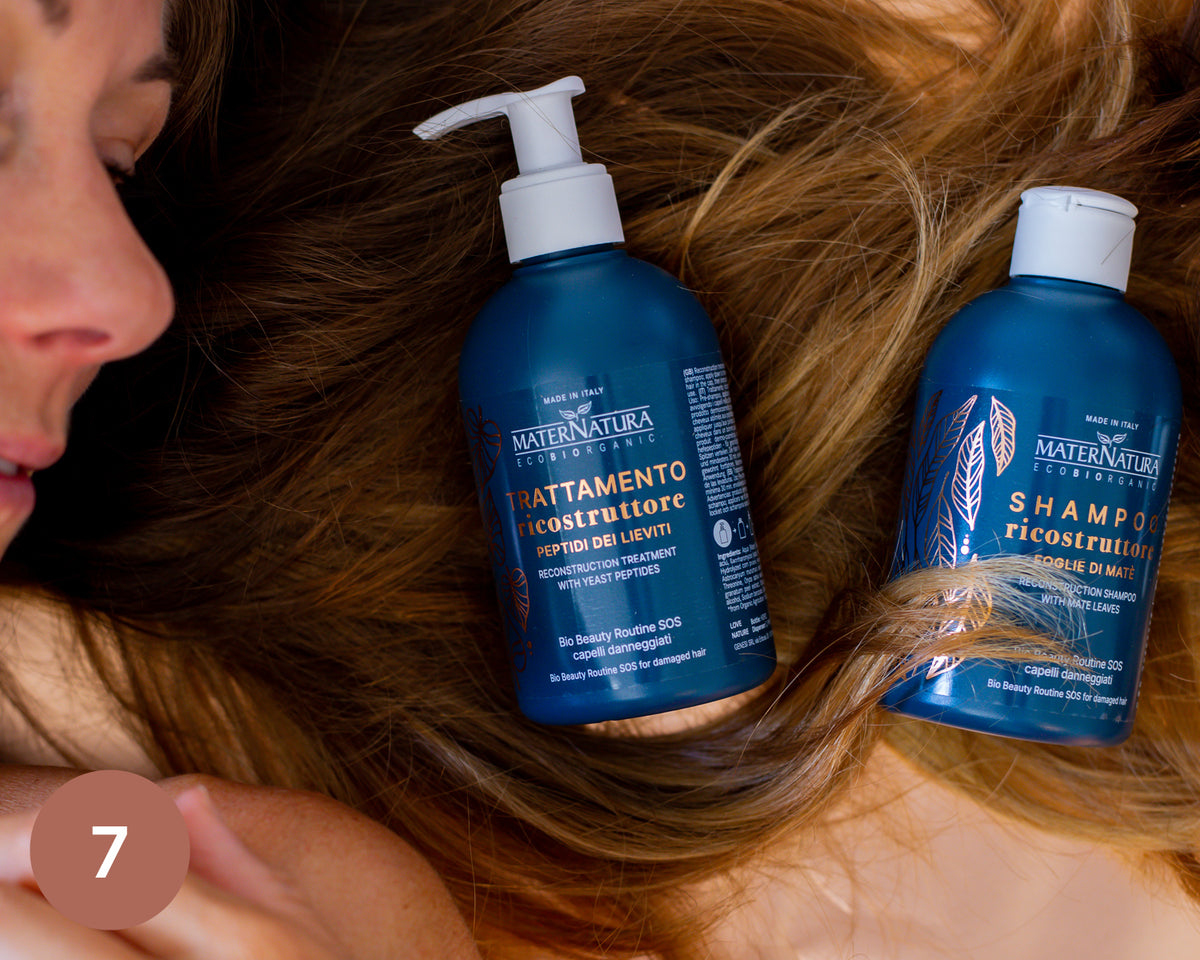 ORGANIC PRODUCTS
All Maternatura products are organic, made with natural ingredients and free from aggressive chemicals.
CERTIFIED PRODUCTS
All Maternatura products are AIAB certified, guaranteeing the highest quality and safety.
Our products contain ONLY NATURAL ingredients.
Maternatura does not use dyes, but vegetable liposomes and natural preservatives such as: vitamins A, E, C, essential oils.
In fact, Maternatura makes use of the largest and most specialized bio-natural cosmetic laboratory in Europe, which collaborates with various Italian universities.
We believe in the importance of using ingredients that are safe for us and for the environment, so we offer high quality eco-biologically certified AIAB and VEGAN OK cosmetics. For this reason all Maternatura products do not contain: parabens, paraffin, mineral oils, GMOs, SLS and SLES and DEA; they are not tested on animals but are dermatologically tested (nickel tested < 0.0001%) for the well-being of all skin types, even the most sensitive.
The cost of shipping is €5.90 (single rate for all of Italy) on orders under €49.00.
Shipping is free for orders over €49.00.
Our staff generally takes 1-2 working days, from the day following receipt of your order, to carefully prepare and pack it. Overall, you will be able to receive the purchased products within 2-7 working days from the date on which you place your order, also based on the destination location you have indicated.
On our site we accept payments by credit card (Visa, Visa Electron, MasterCard, Maestro and American Express circuits) and Paypal.
Sorry, at the moment we DO NOT accept payments by bank transfer or cash on delivery.
Buon prodotto. Consigliato
Acquistato per mia moglie, si sta trovando bene, è un buon prodotto, il cuoio capelluto appare dopo solo 2 applicazioni pulito, i capelli si sporcano molto meno. Valutazione 4 stelle e non 5 solo perché ha iniziato ad usare da poco questi prodotti e valutare i risultati nel tempo.
Per ora ottimo
Soffro di desquamazione del cuoio capelluto da anni ormai. Già dalla prima applicazione dei prodotti la situazione mi sembra migliorata! Di sicuro mi piace come lascia i capelli puliti e leggeri a lungo. Avete sicuramente migliorato le vostre formule perché anni fa non ero entusiasta ma ora direi proprio di si.
Funziona!
Sto utilizzando questa beauty routine da circa una settimana e noto che il problema si sta considerevolmente riducendo. Per me funziona benissimo!
Routine antiforfora
Ho comprato questi prodotti per mia figlia che ha problemi di forfora ma soprattutto di allergie. Qualsiasi shampoo le da' fastidio, le procura rossori, pruriti etc ma dopo aver provato questi sono assolutamente soddisfatta in quanto oltre tutto questo non ha piu' nemmeno la forfora. Abbiamo provato molti prodotti "vegan" ma nessuno ha sortito questi risultati
Ottimi e leggeri
Prodotti ottimi, leggeri, non appesantiscono. La forfora è svanita sin dal primo lavaggio, e anche il prurito