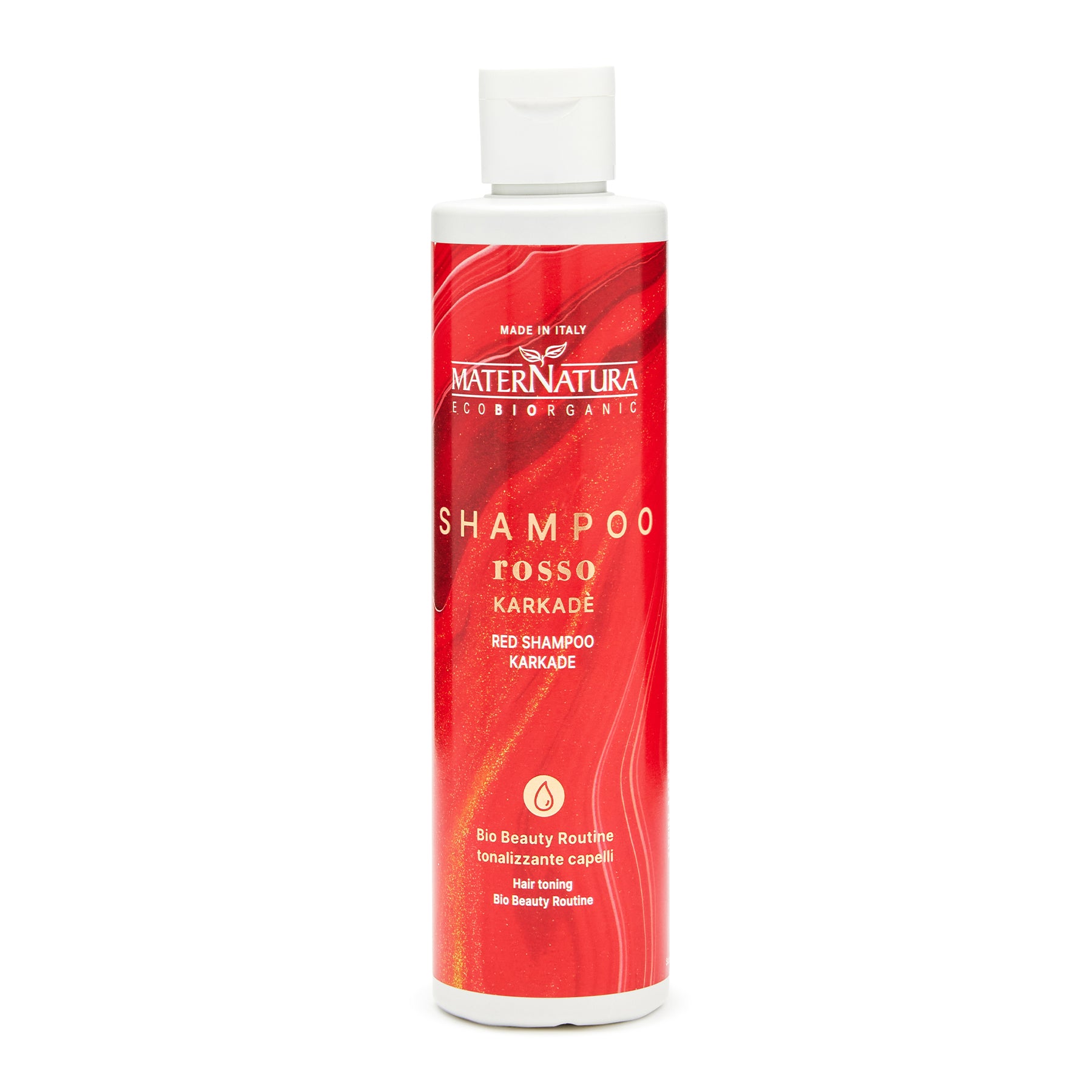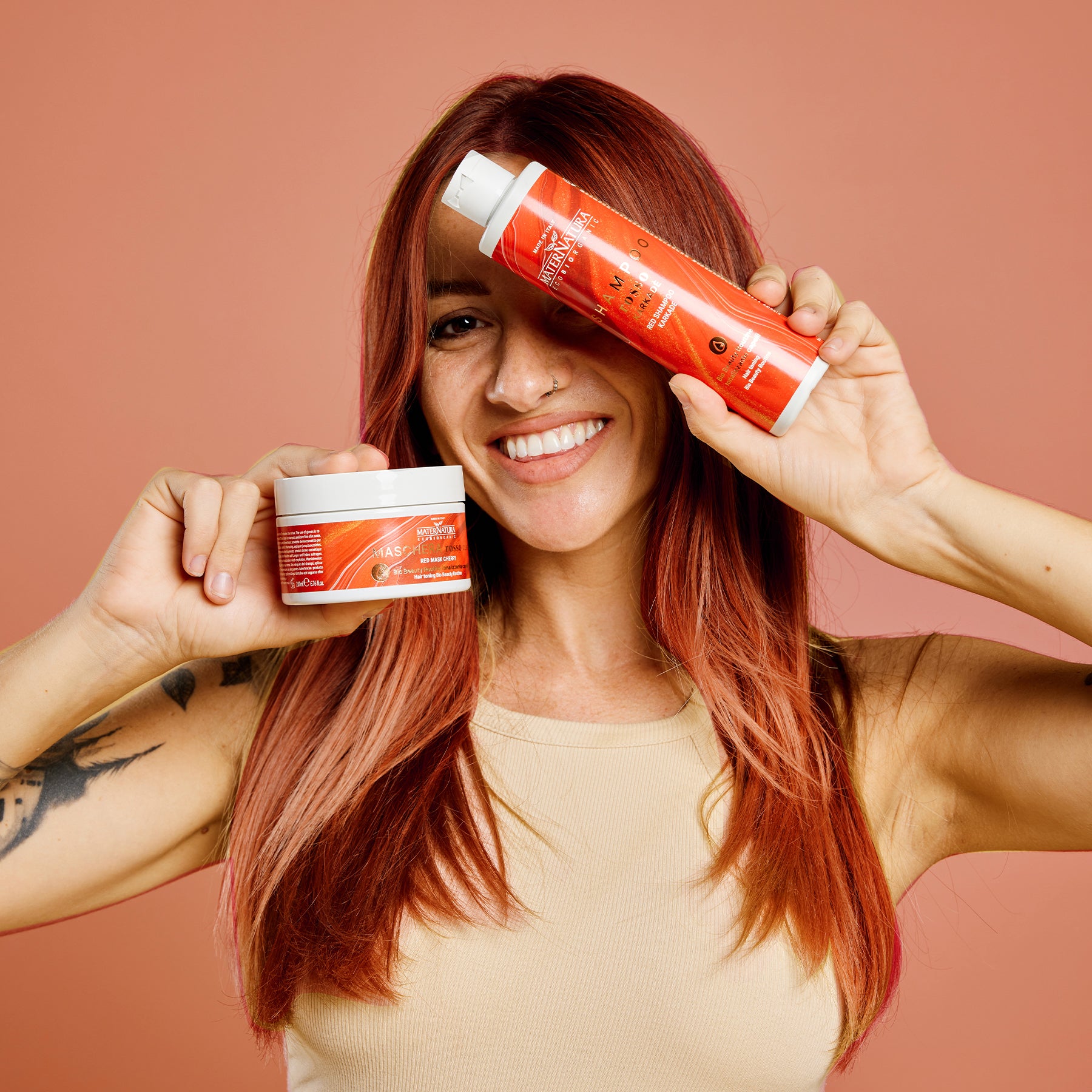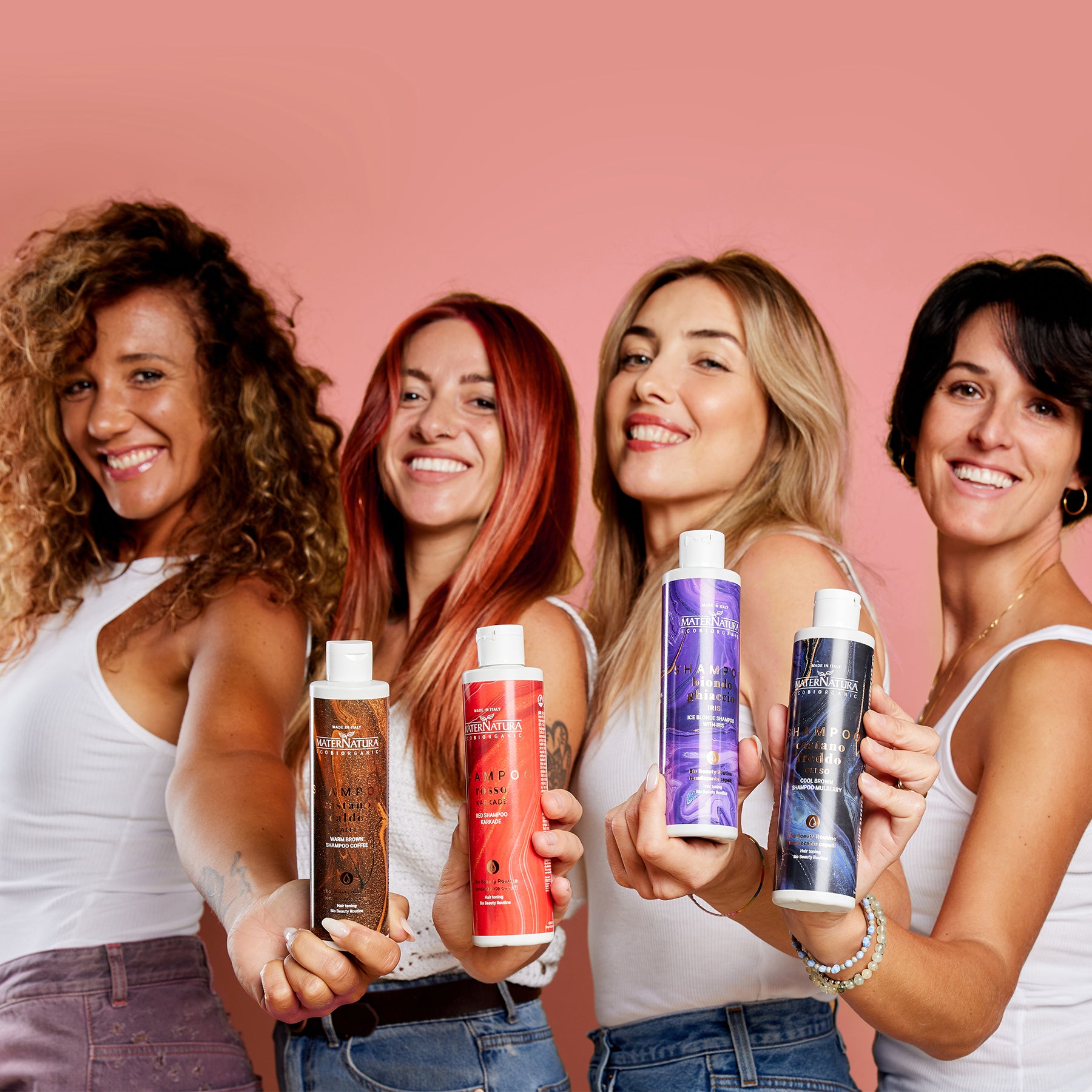 SHAMPOO rosso KARKADÈ
• Aiuta a mantenere una tonalità vivace
• Lascia i capelli lucenti
• Dona una morbidezza setosa
• Si prende cura della bellezza e della salute dei capelli
• È adatto anche all'uso frequente
250ml
• Per chi desidera ritrovare sfumature ramate o rosso profondo
In stock

Shampoo tonalizzante rosso ideale per i capelli che perdono vivacità e brillantezza. Per chi desidera ritrovare sfumature ramate o rosso profondo e neutralizzare i riflessi gialli arancioni. I pigmenti rossi ravvivano i toni sbiaditi dai continui lavaggi.
Estremamente idratante e delicato per capelli subito più morbidi e luminosi.
Friziona delicatamente lo shampoo sui capelli bagnati fino ad ottenere una schiuma leggera, e poi risciacqua per bene. Se necessario puoi ripetere l'operazione.
Per un risultato ideale, ti consigliamo l'uso regolare.
Tieni in posa qualche minuto lo shampoo prima di passare alla maschera. In questo modo prolungherai l'effetto riflessante.

Adatto anche all'uso frequente.
Ideale tra un trattamento di colorazione e un altro per prolungare il colore ed evitare lo sbiadimento dei capelli rossi. Si consiglia l'uso dei guanti.

attenzione, la presenza di pigmenti colorati rende il prodotto in grado di esaltare le sfumature del capello. Si consiglia l'uso di guanti e di lavare bene le mani. Può macchiare.
• Capelli rossi naturali
• Capelli rossi colorati
• Per chi desidera ritrovare sfumature ramate o rosso profondo
Aqua [Water] (Eau), Sodium coco-sulfate, Coco-betaine, Coco-glucoside, Hibiscus sabdariffa flower extract (*), Prunus cerasus stalk extract, Lycium barbarum fruit extract (*), Panicum miliaceum (Millet) seed extract (*), Cocamidopropyl betaine, Glyceryl oleate, Sodium benzoate, Guar hydroxypropyltrimonium chloride, Basic red 76,Basic blue 99, Potassium sorbate, Benzyl alcohol, Glycerin, Panthenol, Lactic acid, Parfum [Fragrance]. *from Organic Agriculture * da Agricoltura Biologica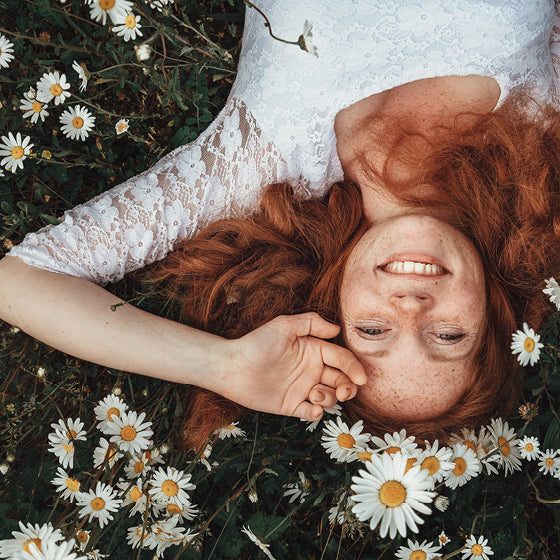 We are too
Sustainable
That's where we started. From a deep respect for the Earth, for the environment, for you.
We use organic, certified, natural, organic and non-animal tested ingredients.
We use FSC paper to help repopulate forests.
We use 100% recyclable packaging.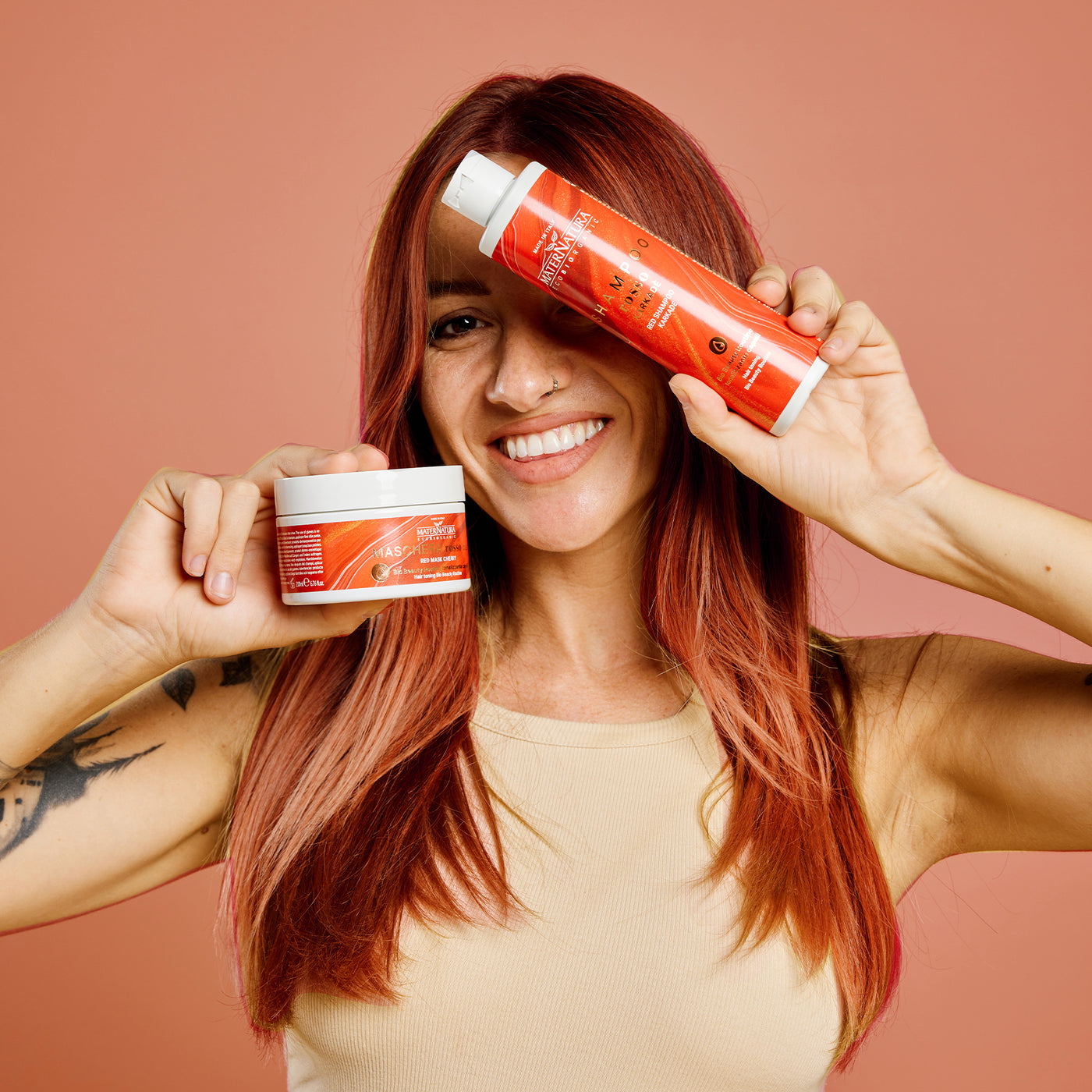 Bio Beauty Routine tonalizzante capelli rossi
Our Bio beauty routine is designed to take care of and meet the needs of your hair and scalp all round.
We leave nothing to chance.
From shampooing to styling.

YOU WILL LOVE MATERNATURE FOR 8 REASONS!
QUICK RESULTS
Maternatura products guarantee quick and visible results from the first use thanks to their high efficacy.
LONG DURATION OF THE RITUAL
The use of Maternatura products guarantees long-term hair care, offering an experience of profound well-being.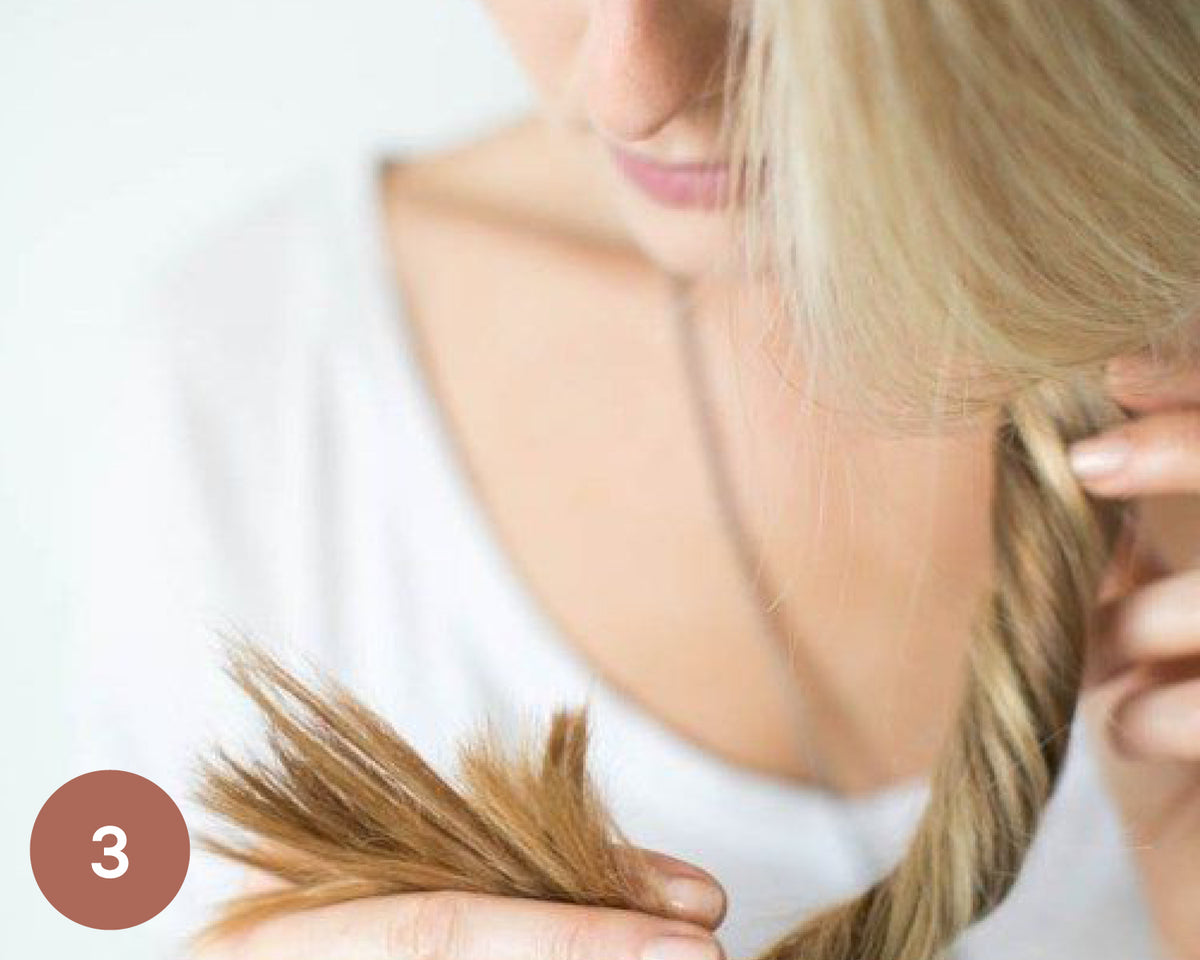 SOLUTIONS FOR EVERY TYPE OF HAIR
The wide range of Maternatura products is designed to meet the needs of all hair types, offering targeted and specific solutions.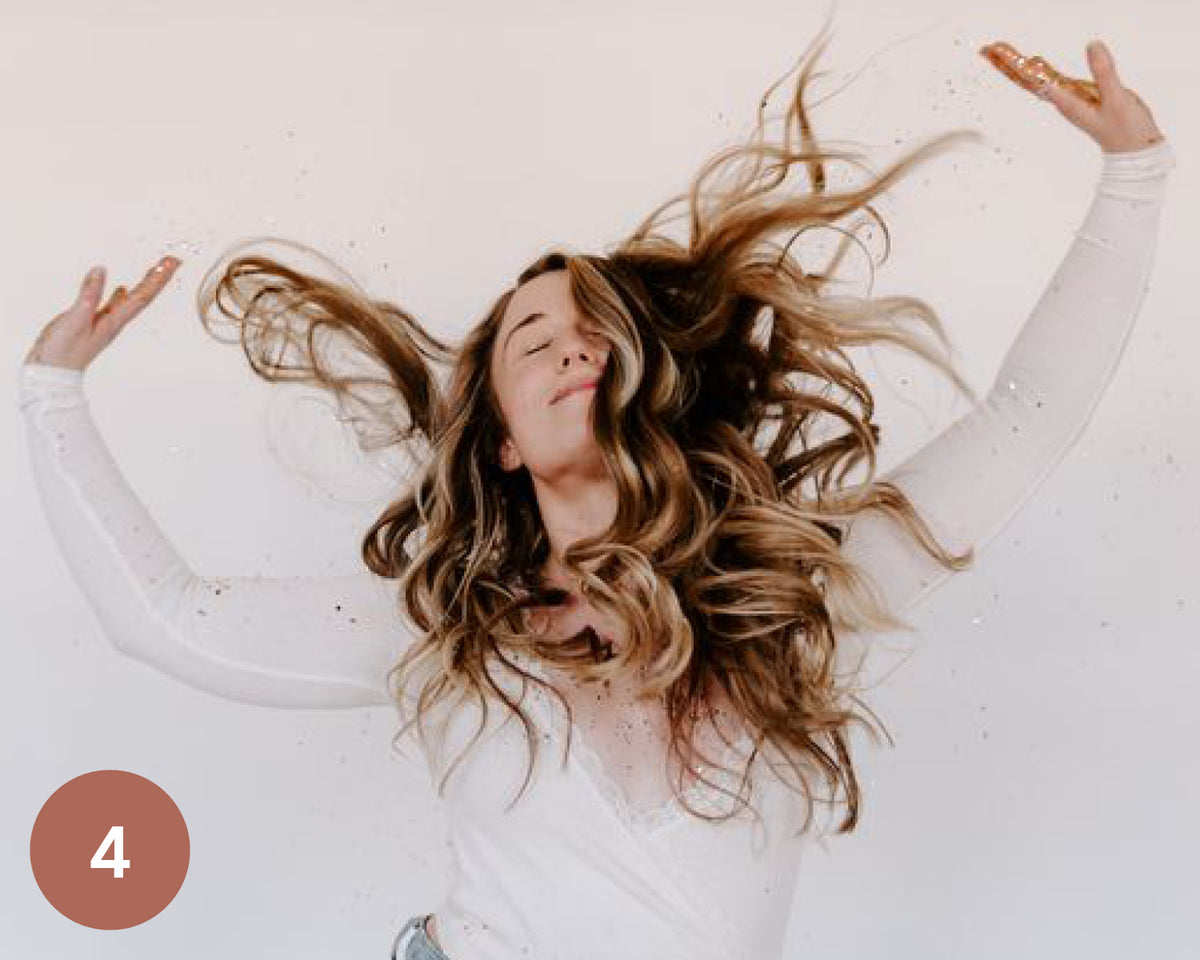 REVIEWED
Maternatura has been positively reviewed by over 30,000 people, demonstrating the quality and effectiveness of its products.
MADE IN ITALY
The production of Maternatura products takes place in Italy, using only high quality ingredients, guaranteeing maximum safety and quality.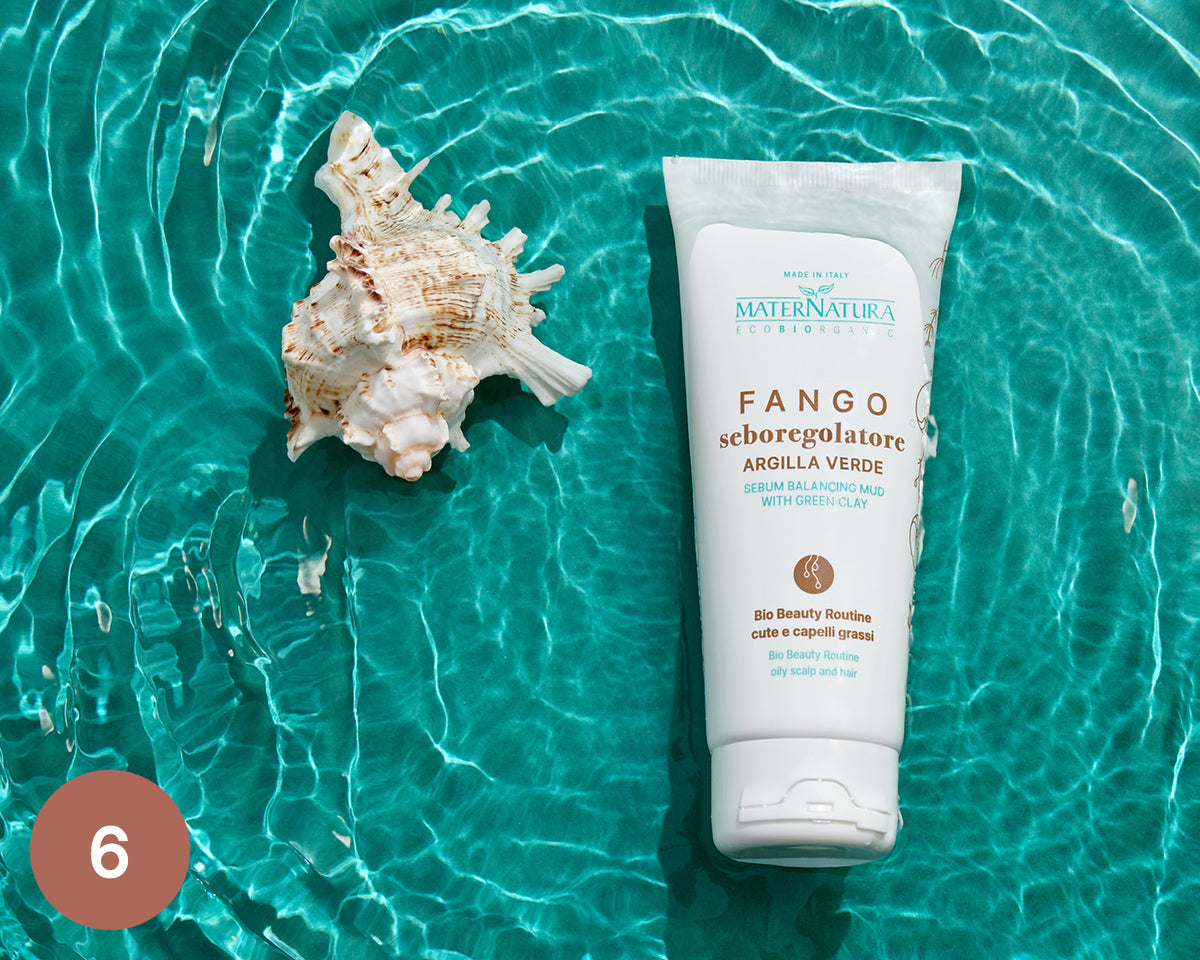 SIMPLE
The use of Maternatura products is simple and intuitive, suitable for everyone, for natural and effective hair care.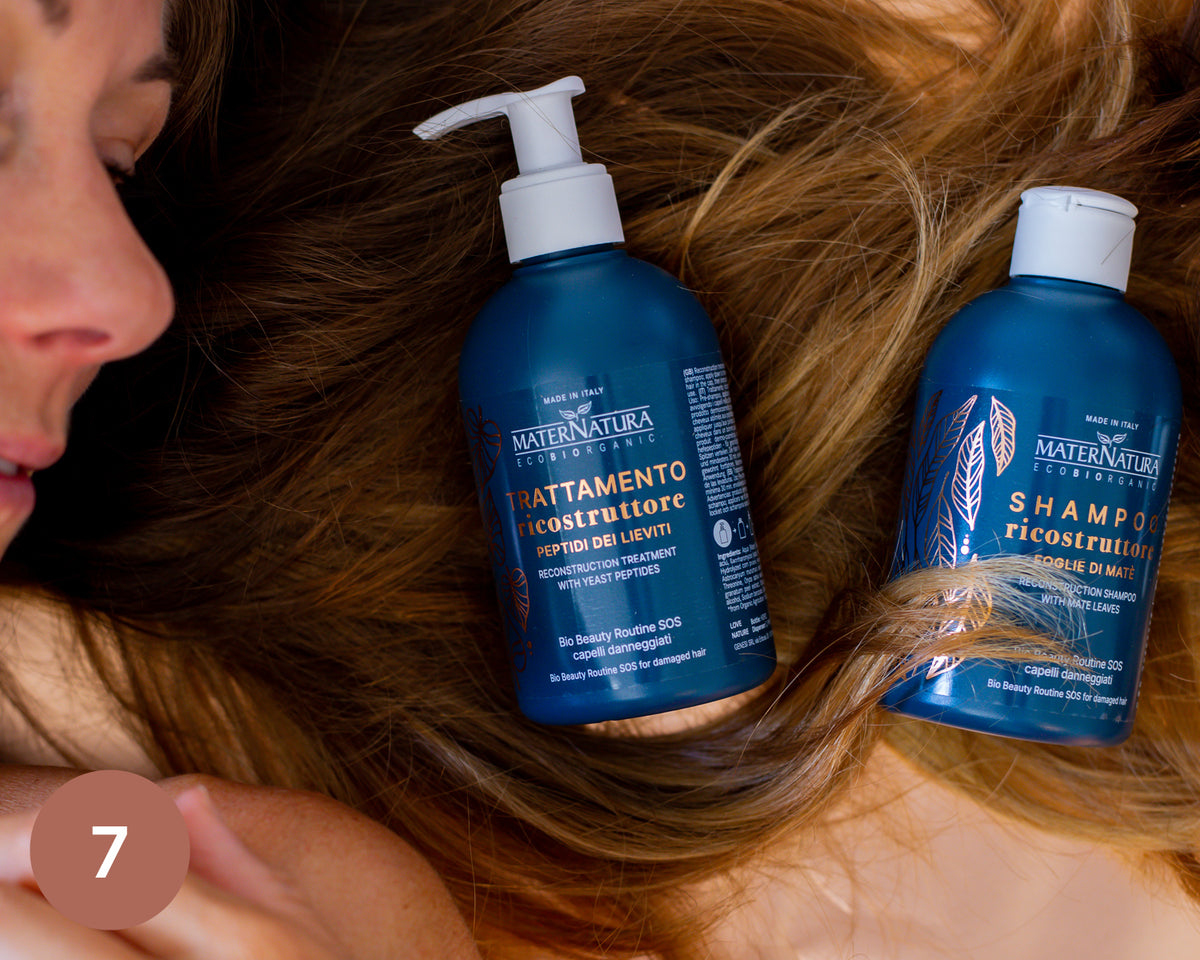 ORGANIC PRODUCTS
All Maternatura products are organic, made with natural ingredients and free from aggressive chemicals.
CERTIFIED PRODUCTS
All Maternatura products are AIAB certified, guaranteeing the highest quality and safety.
Macchia e non tonalizza
Macchia mani e doccia, non tonalizza