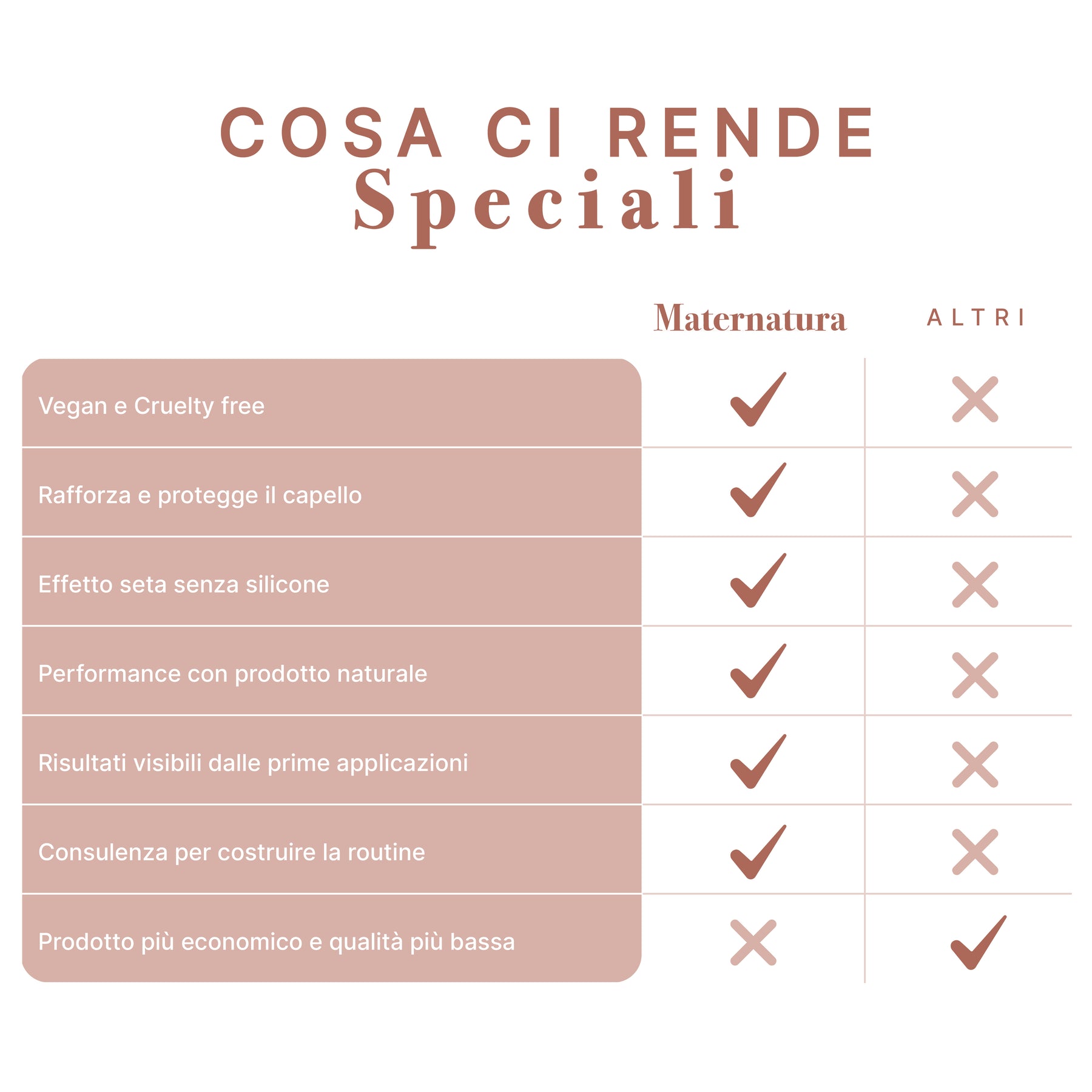 Volumizing Shampoo for Fine Hair with Magnolia
Strengthens the structure of the hair giving greater volume;
Improves the combability of the hair;
Prevents hair from becoming electrified
In stock


Gentle cleanser with a creamy, soft foam with a volumizing effect.
The hair is more resistant, more full-bodied, thicker and more elastic.
Gently rub the shampoo into wet hair until you get a light lather, then rinse thoroughly. If necessary you can repeat the operation. For an ideal result, we recommend regular use.
• Fine, brittle hair
• Hair that doesn't stay styled and lacks volume
• Hair that flattens immediately
• For both dry and oily scalps.
Ingredients: Aqua [Water] (Eau), Ammonium lauryl sulfate, Betaine, Cocamidopropyl betaine, Coco-glucoside, Magnolia biondii flower extract, Lavandula angustifolia (Lavender) flower extract (*), Eucalyptus globulus leaf extract (*), Prunus armeniaca ( Apricot) fruit extract (*), Laminaria japonica extract, Spirulina maxima extract, Tocopherol, Hydrolyzed quinoa, Lauryl lactyl lactate, Sodium chloride, Glyceryl oleate, Glycerin, Benzyl alcohol, Parfum [Fragrance], Behenamidopropyl dimethylamine, Benzoic acid, Sodium benzoate, Dehydroacetic acid.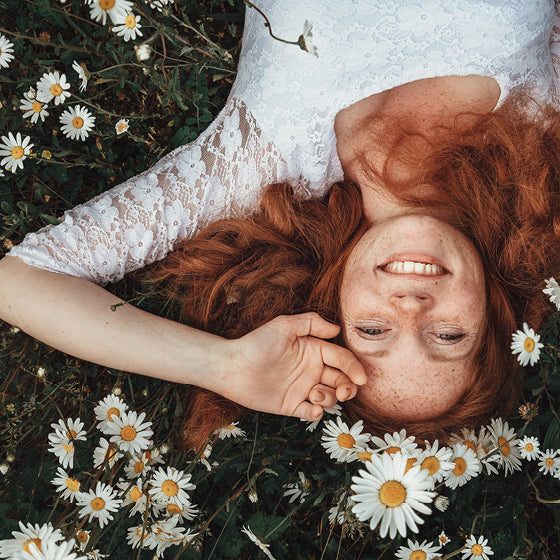 We are too
Sustainable
That's where we started. From a deep respect for the Earth, for the environment, for you.
We use organic, certified, natural, organic and non-animal tested ingredients.
We use FSC paper to help repopulate forests.
We use 100% recyclable packaging.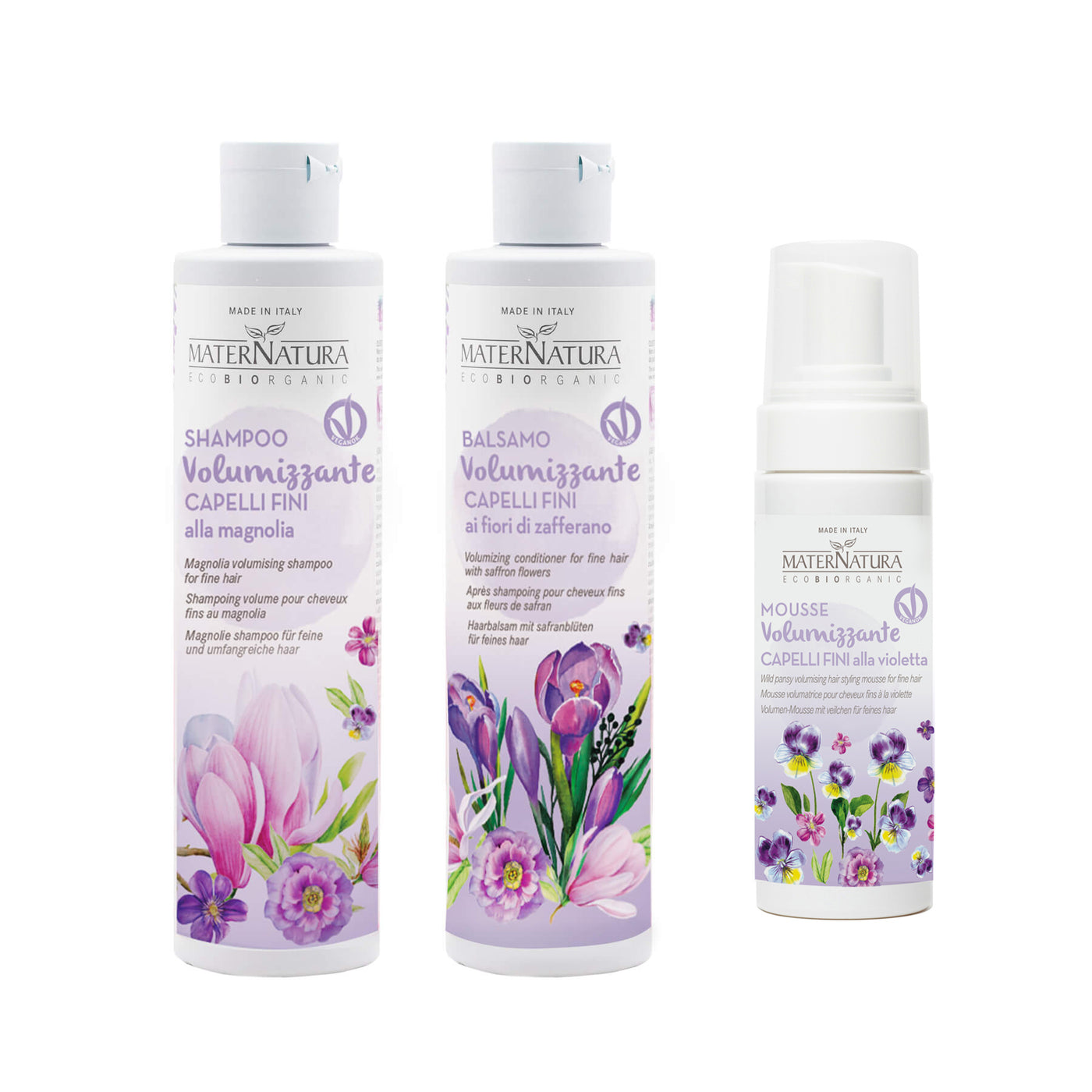 Bio Beauty Routine Capelli Fini
Our Bio beauty routine is designed to take care of and meet the needs of your hair and scalp all round.
We leave nothing to chance.
From shampooing to styling.

YOU WILL LOVE MATERNATURE FOR 8 REASONS!
QUICK RESULTS
Maternatura products guarantee quick and visible results from the first use thanks to their high efficacy.
LONG DURATION OF THE RITUAL
The use of Maternatura products guarantees long-term hair care, offering an experience of profound well-being.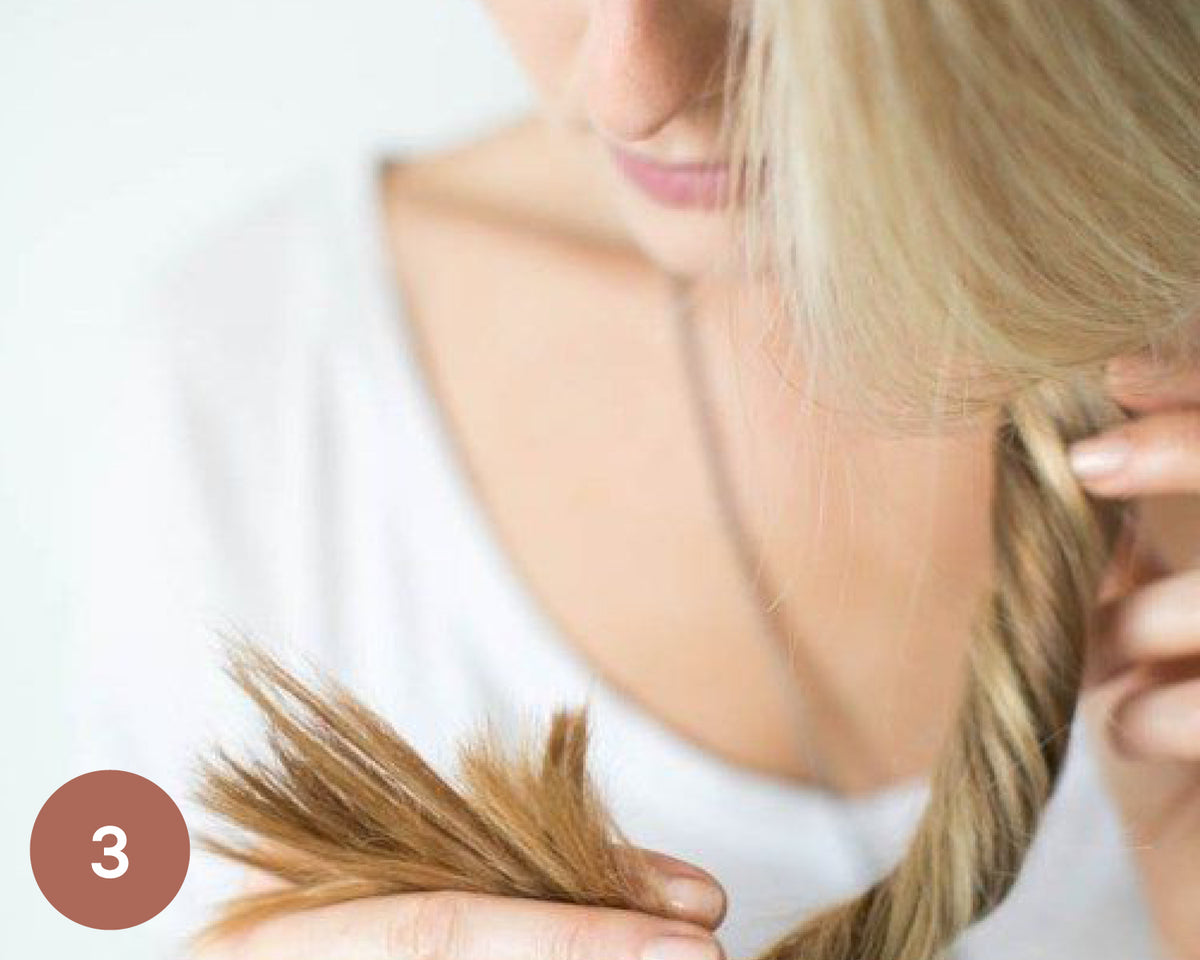 SOLUTIONS FOR EVERY TYPE OF HAIR
The wide range of Maternatura products is designed to meet the needs of all hair types, offering targeted and specific solutions.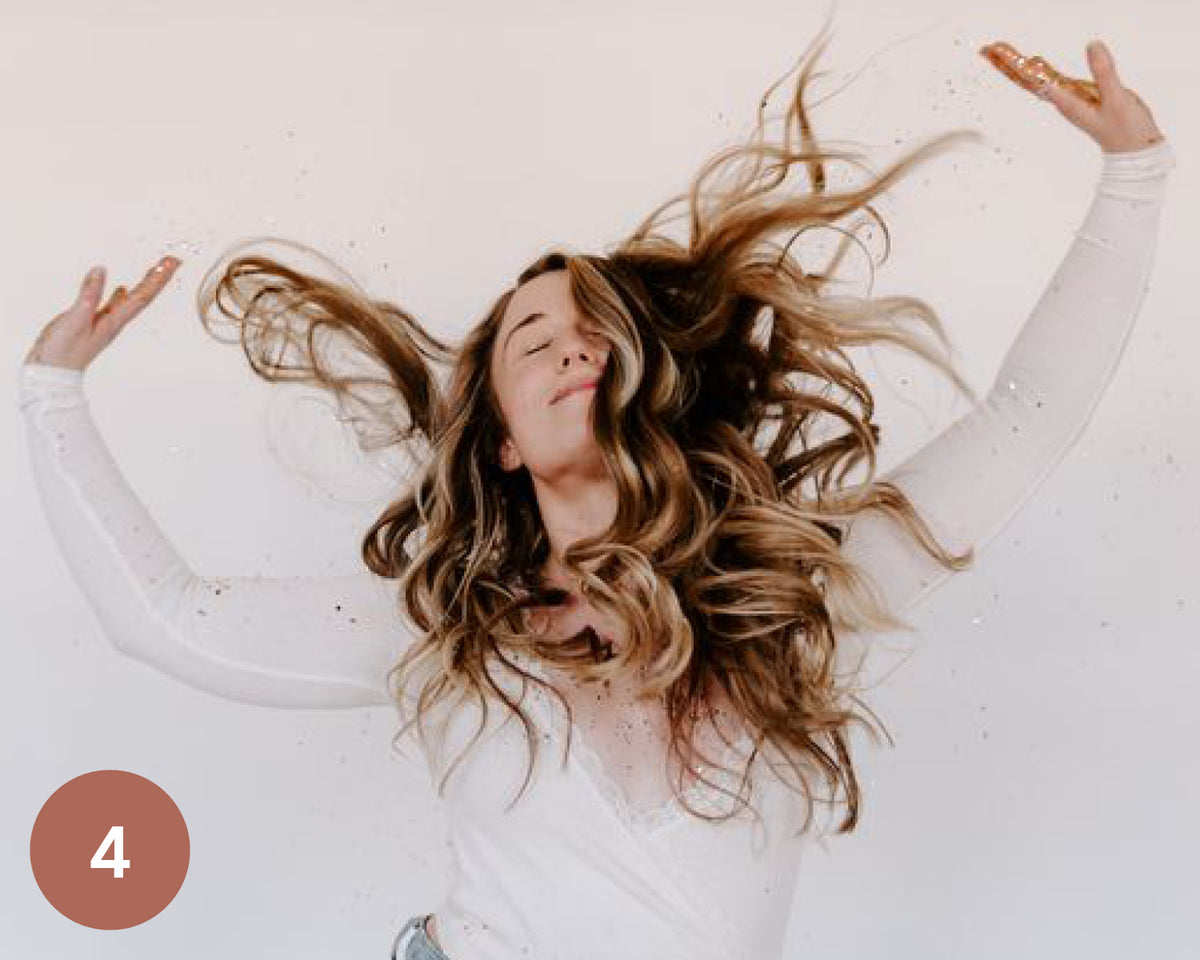 REVIEWED
Maternatura has been positively reviewed by over 30,000 people, demonstrating the quality and effectiveness of its products.
MADE IN ITALY
The production of Maternatura products takes place in Italy, using only high quality ingredients, guaranteeing maximum safety and quality.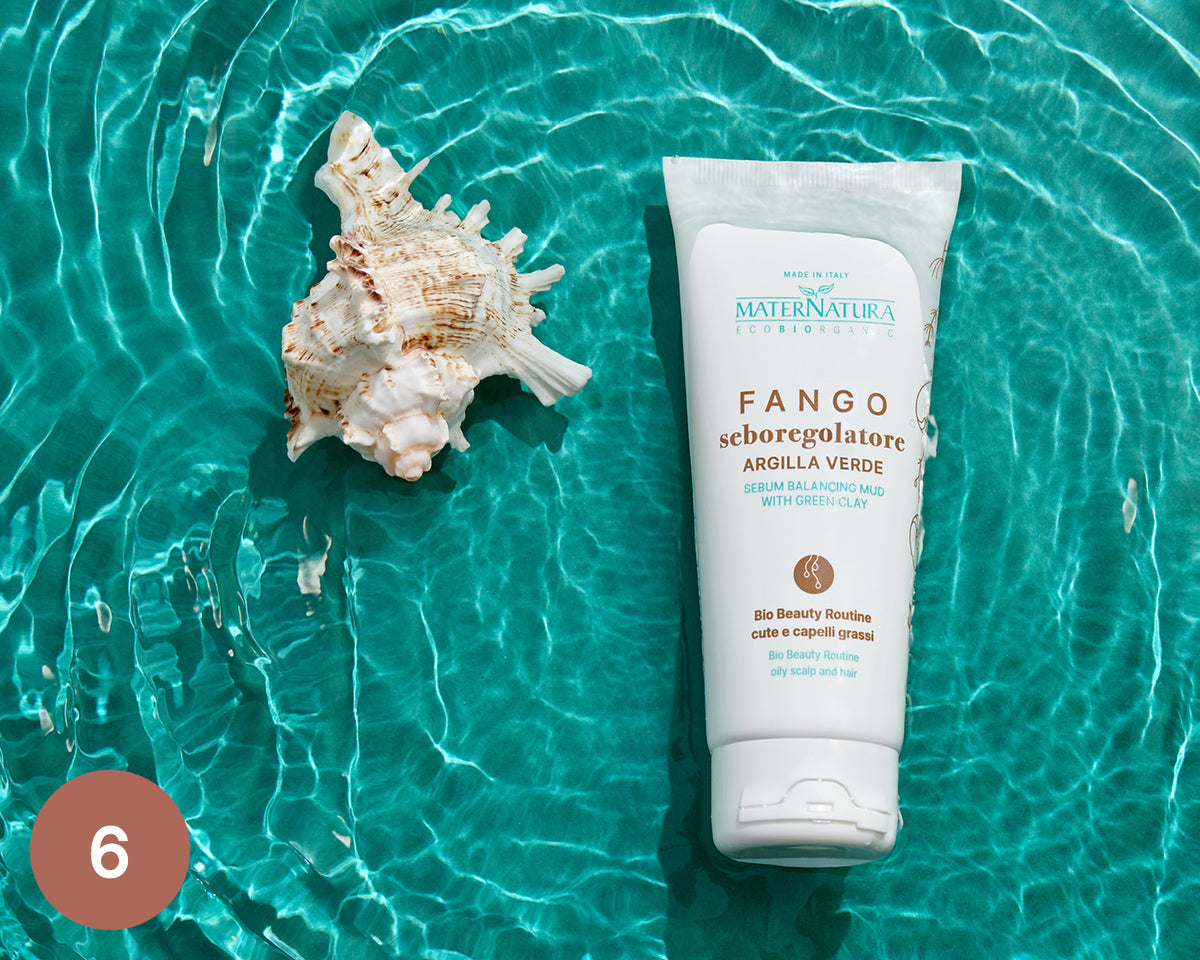 SIMPLE
The use of Maternatura products is simple and intuitive, suitable for everyone, for natural and effective hair care.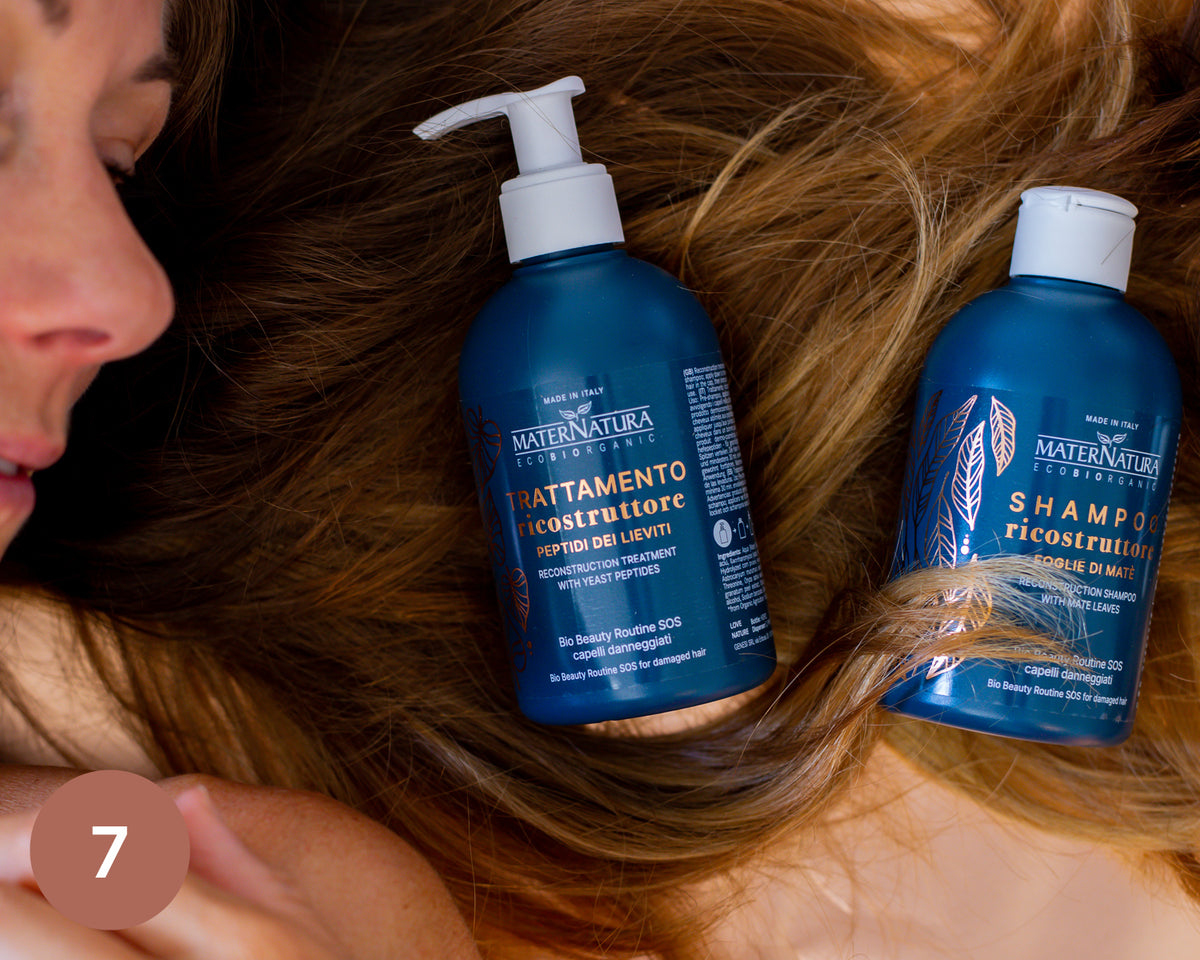 ORGANIC PRODUCTS
All Maternatura products are organic, made with natural ingredients and free from aggressive chemicals.
CERTIFIED PRODUCTS
All Maternatura products are AIAB certified, guaranteeing the highest quality and safety.
Ottimo
Ho i capelli molto fini e ovviamente lo shampoo giusto è sempre stato un problema. Fino ad ora… fa tutto quello che promette e anche di più. Già comprato il secondo flacone!!!
Capelli più voluminosi
I capelli sono più voluminosi e leggeri anche se personalmente trovo che la schiuma prodotta finisca non appena si massaggia un po' il prodotto sulla cute. Per il resto fa il suo dovere
Ottimo
Ottimo shampoo, lascia i capelli morbidi e lucidi, dà volume, nutre, e si mantengono puliti a lungo.
fantastico
è difficile trattare i capelli fini... ma maternatura ci riesce on i suoi prodotti... con questo shampoo combinato al balsamo... i capelli prendono un volume esagerato... e non finiscono più in niente... volumizzati, setosi , morbidi e lucenti per giorno... combinato ad altri prodotti della linea fini ancora di più volume per noi povere con caplli fini
ECCELLENTE!
Sono passata al bio più di due anni fa, provando più tipi di prodotti, ma dalla prima volta che ho utilizzato questo shampoo non lo ho più cambiato e non lo farò mai! Io ho i capelli mossi/ricci molto fini e molto lunghi, che quindi tendono ad appiattirsi e anche a seccarsi. Da quando utilizzo questo shampoo sono corposi, voluminosi, nutriti, lucidi e allo stesso tempo morbidi e leggeri e rimangono puliti per diversi giorni. Ha un profumo fantastico, super delicato, intenso e che persiste nei giorni. SUPER CONSIGLIATO! Lo utilizzo insieme al balsamo volumizzante capelli fini ai fiori di zafferano.