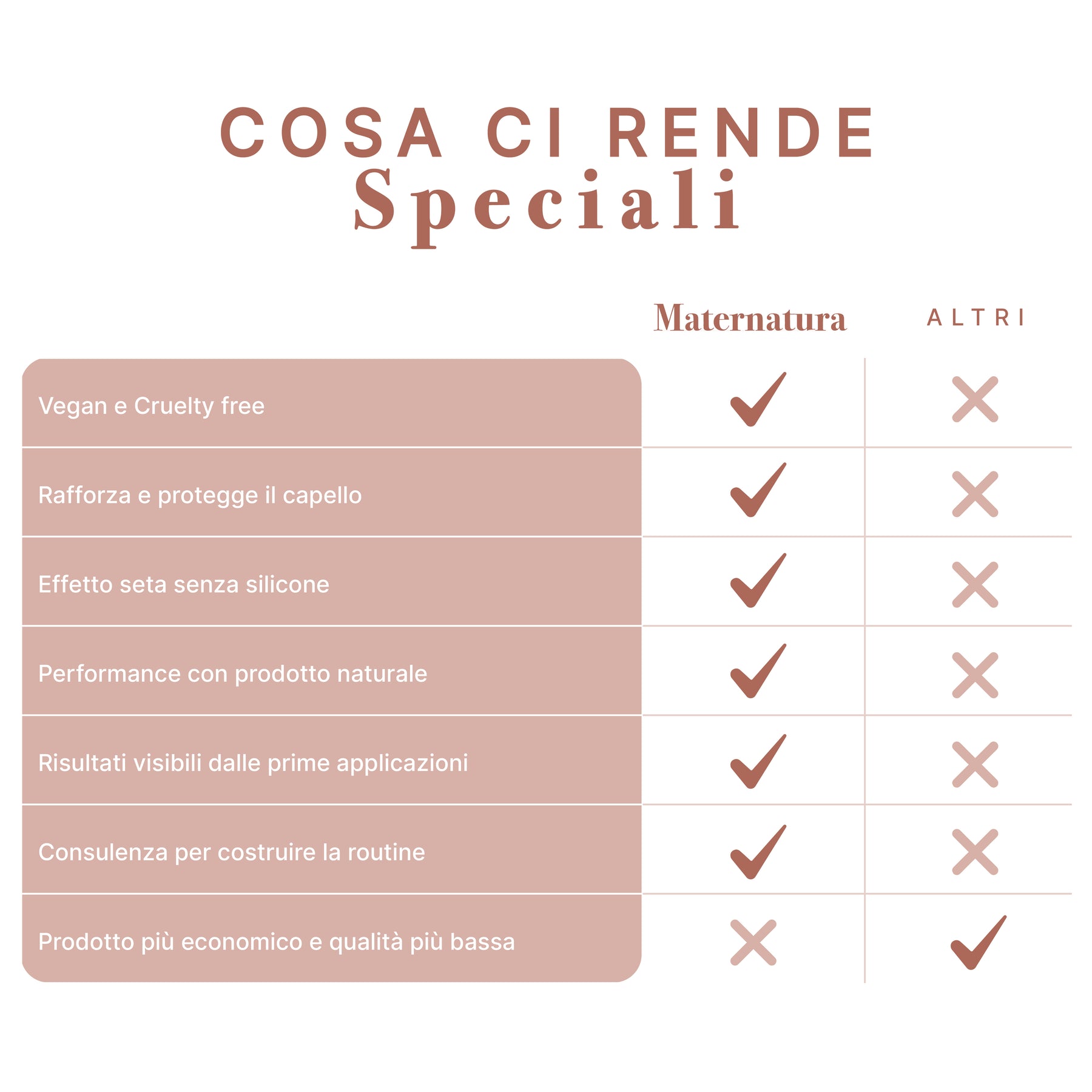 Burdock Purifying Shampoo for Scalp with Dandruff
Free the scalp from dandruff by gently cleansing;
Reduces the presence of microorganisms that cause dandruff formation;
Regulates the production of sebum for all types of scalps with dandruff.
In stock


Cleansing formula that thoroughly cleanses the scalp of dandruff and actively prevents its reappearance. Normalizes and refreshes the scalp.
Gently rub the shampoo into wet hair until you get a light lather, then rinse thoroughly. If necessary you can repeat the operation. For an ideal result, we recommend regular use.
• Scalp with dandruff
• Sensitive skin, with redness and imbalances
• Oily scalp
• Dry scalp
Ingredients: Aqua [Water] (Eau), Cocamidopropyl hydroxysultaine, Sodium cocoyl sarcosinate,
Cocamidopropyl betaine, Sodium chloride, Lauryl glucoside, Piroctone olamine,
Eucalyptus globulus leaf oil (*), Fucus vesiculosus extract,
Glycerin, Arctium lappa root extract (*), Apium graveolens (Celery) leaf extract,
Rosmarinus officinalis (Rosemary) leaf oil, Viola tricolor extract, Juniperus
communis (Juniper) fruit oil, Taraxacum officinale (Dandelion) rhizome/root extract
(*), Aloe barbadensis leaf extract (*), Echinacea angustifolia leaf extract (*), Melaleuca
alternifolia (Teatree) leaf oil, Cynara scolymus (Artichoke) leaf extract (*), Trigonella
foenum graecum seed extract (*), Sodium benzoate, Sodium dehydroacetate,
Caprylic/capric triglyceride, Glycolic acid, Benzyl alcohol, Limonene, Linalool.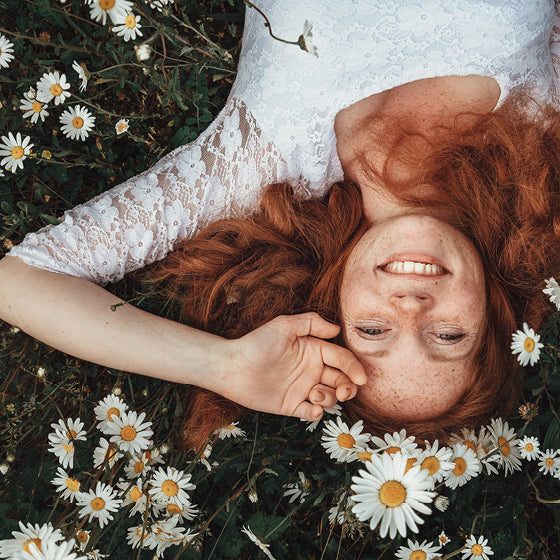 We are too
Sustainable
That's where we started. From a deep respect for the Earth, for the environment, for you.
We use organic, certified, natural, organic and non-animal tested ingredients.
We use FSC paper to help repopulate forests.
We use 100% recyclable packaging.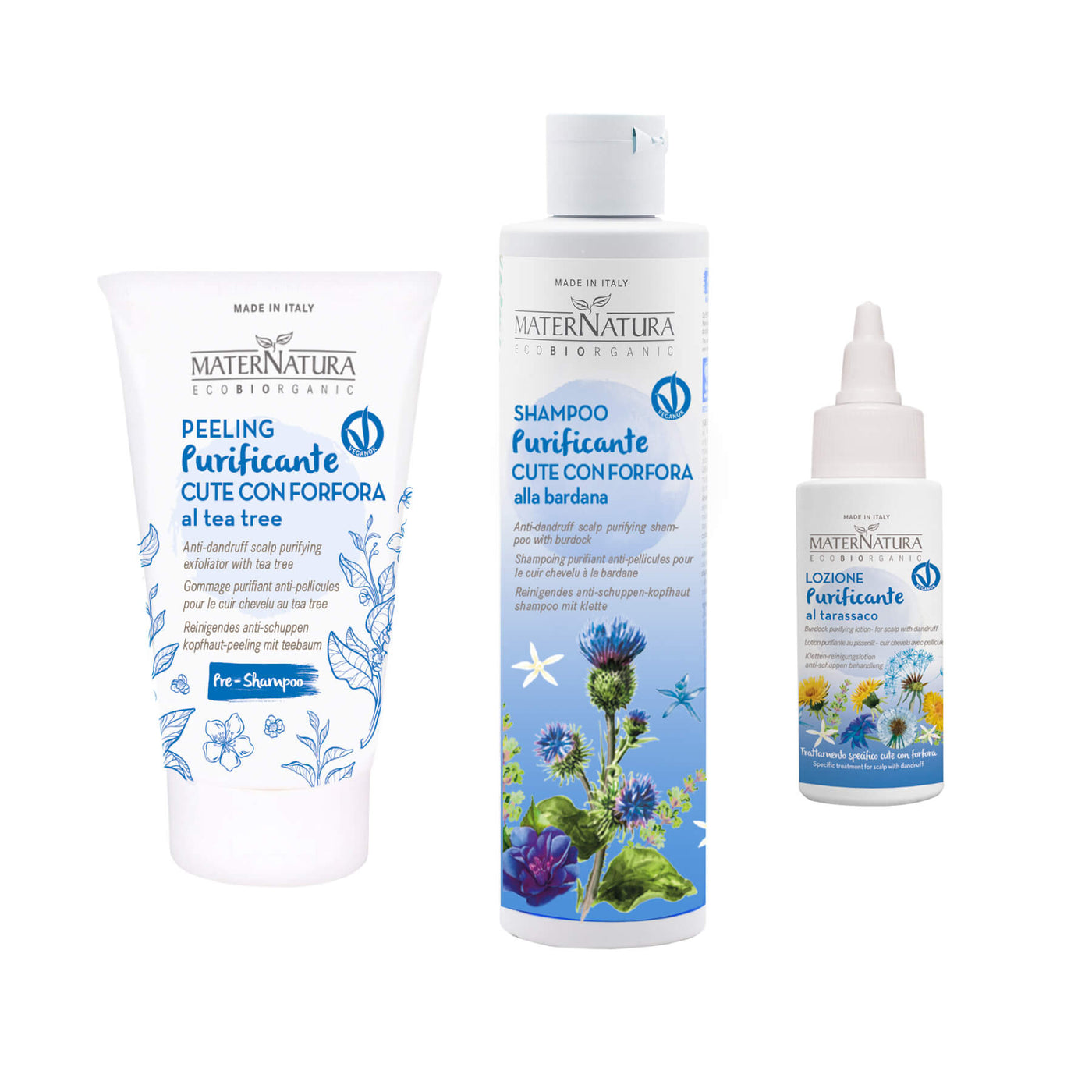 Bio Beauty Routine Cute con Forfora
Our Bio beauty routine is designed to take care of and meet the needs of your hair and scalp all round.
We leave nothing to chance.
From shampooing to styling.

YOU WILL LOVE MATERNATURE FOR 8 REASONS!
QUICK RESULTS
Maternatura products guarantee quick and visible results from the first use thanks to their high efficacy.
LONG DURATION OF THE RITUAL
The use of Maternatura products guarantees long-term hair care, offering an experience of profound well-being.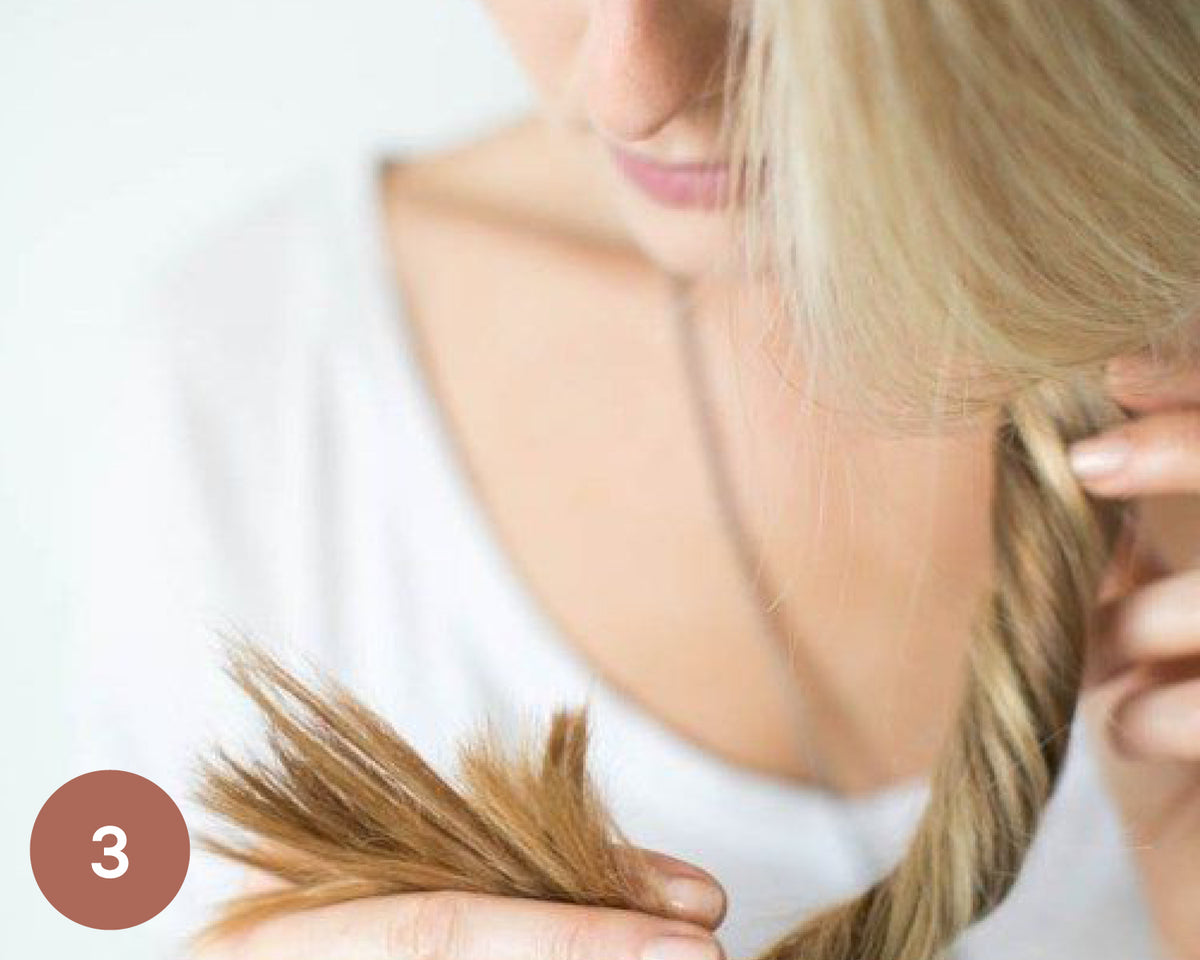 SOLUTIONS FOR EVERY TYPE OF HAIR
The wide range of Maternatura products is designed to meet the needs of all hair types, offering targeted and specific solutions.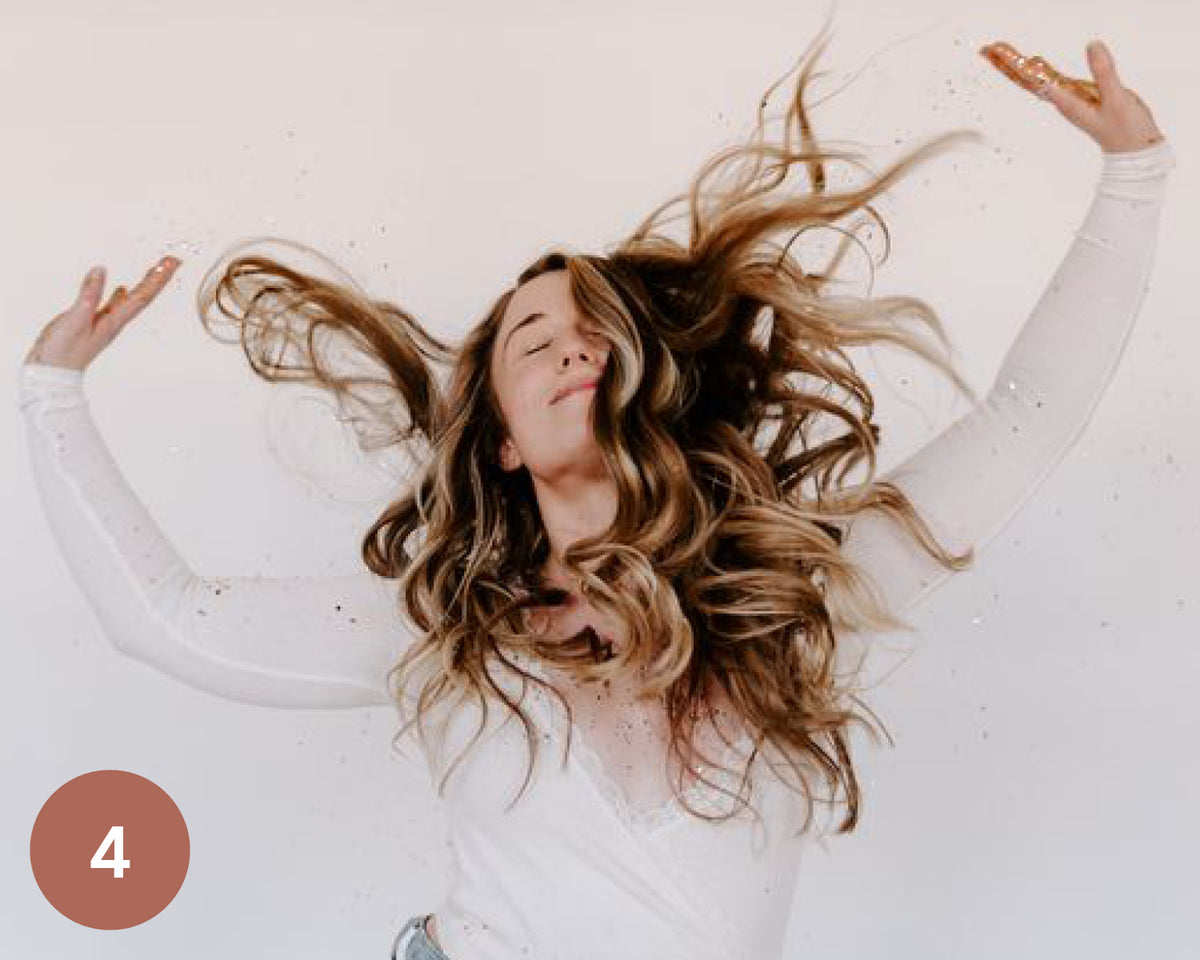 REVIEWED
Maternatura has been positively reviewed by over 30,000 people, demonstrating the quality and effectiveness of its products.
MADE IN ITALY
The production of Maternatura products takes place in Italy, using only high quality ingredients, guaranteeing maximum safety and quality.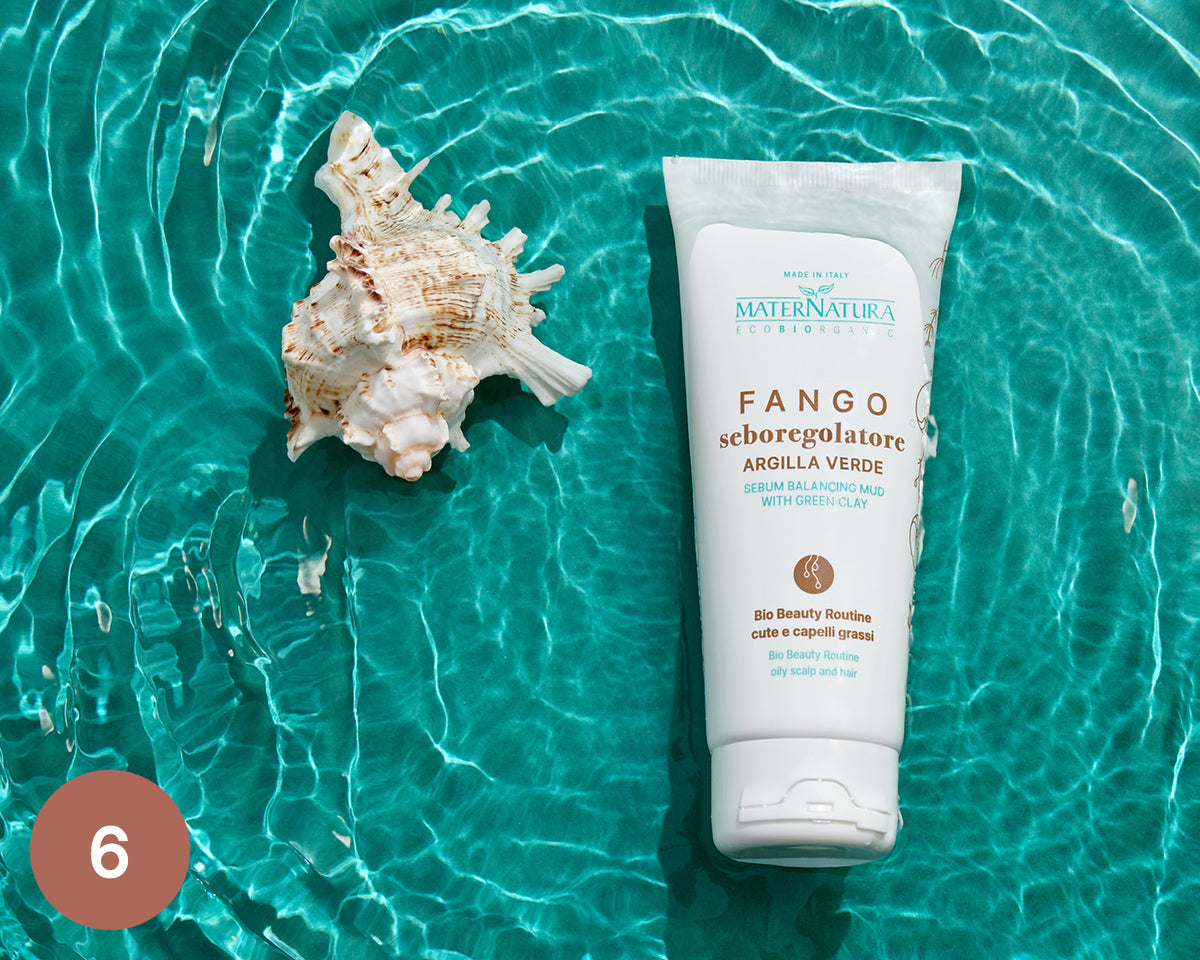 SIMPLE
The use of Maternatura products is simple and intuitive, suitable for everyone, for natural and effective hair care.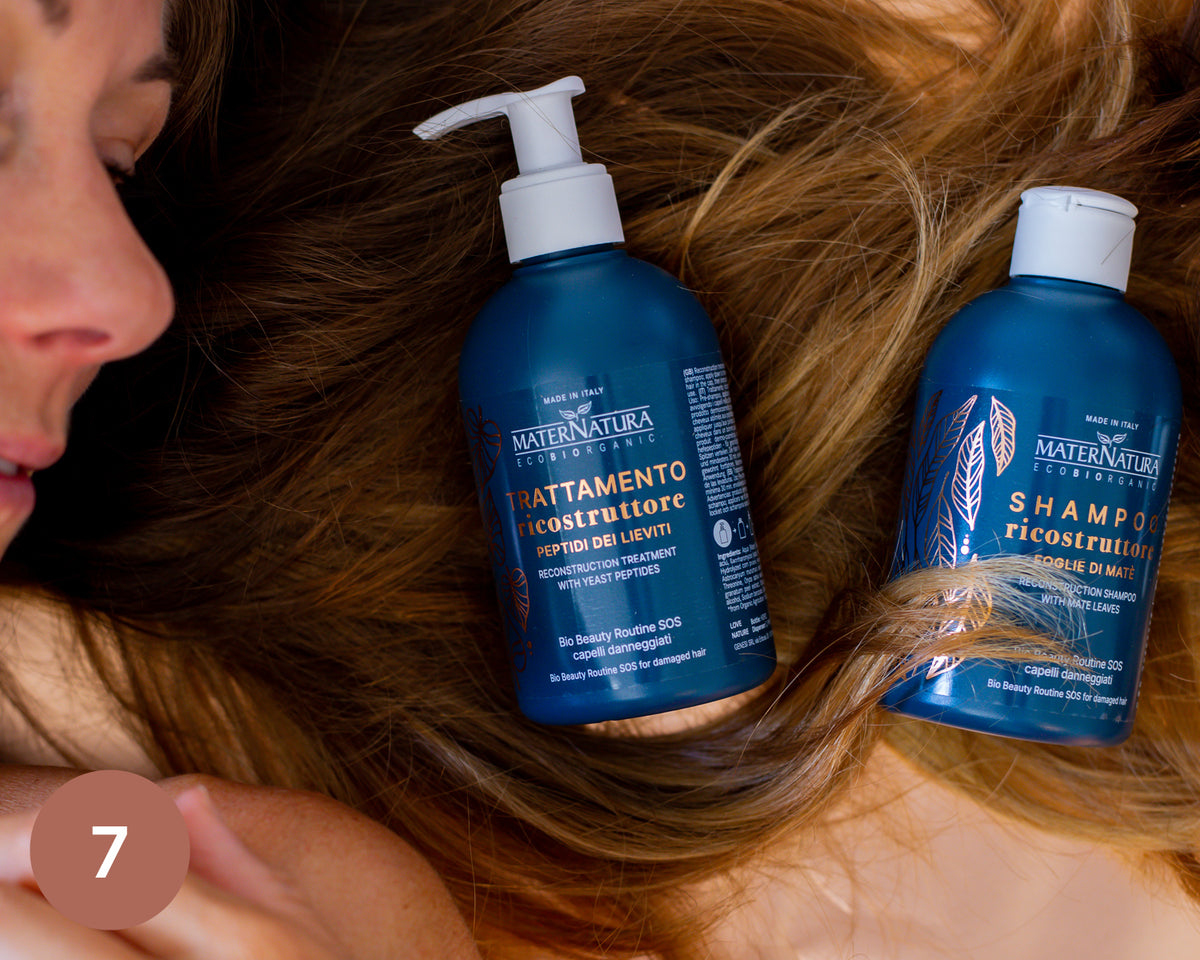 ORGANIC PRODUCTS
All Maternatura products are organic, made with natural ingredients and free from aggressive chemicals.
CERTIFIED PRODUCTS
All Maternatura products are AIAB certified, guaranteeing the highest quality and safety.
Funziona benissimo.
Continuo a comprare questo shampoo antiforfora perché è l'unico, non di farmacia, che funziona sulla mia cute. Ne ho provati altri anche di marchi costosi ma nessuno ha funzionato. Super!
un prodotto eccellente!
La spedizione è arrivata puntuale e come sempre i prodotti di maternatura non deludono. Lo shampoo è molto consigliato per chi ha problematiche legata a forfora e cute molto grassa! Ottimo!
Ottimo!!!!
Ottimo prodotto lo alterno spesso ai capelli grassi al cisto! Consigliato
Fluido bifasico capelli lisci
Ottimo. Io avrei i capelli ricci ma amo stirarli con la cheratina. Purtroppo essendo molto ricci il trattamento dura poco. Questo prodotto, oltre a permettermi di non usare più la piastra, mi mantiene i capelli lisci più a lungo. Inoltre rimangono lisci e voluminosi.
Shampoo fantastico che fa il suo dovere
ho comprato lo shampoo per il mio ragazzo e dopo pochi utilizzi la sua forfora è sparita! secondo ordine appena fatto :)